3-Tiered Cake Kit
3-Tiered Cake Kit
There are two primary people I designed this pack for: young budding bakers who want to strut their stuff and people who want to really impress someone special in their lives… because take note, you will REALLY impress your loved ones if you get in the kitchen and make them a tiered cake. And I assure you it's much easier than you think.
This pack contains everything you need in order to make a mini 3-tiered tiered cake perfectly. 8" base, 6" middle and 4" top are the cutest proportions for a tiered cake and two of my cake kits magically provide the right amount of cake for exactly this mini tiered cake. So you will receive all three pans as well as two cake kits of your choice, and some baking tools that I find indispensable!
WHY ARE THE CAKER CAKE KITS SO EXPENSIVE?
The Caker cake kits are like nothing else in the cake mix game, they are a novel innovation of a product that has seen unbelievably little change since it was invented almost 100 years ago… But at 9 times the price of a supermarket cake mix though, how are they better?
1. COMPLETE WITH ICING AND/OR DECORATIONS
They come with every dry ingredient for the cake and icing PLUS the decorations so all you have to add are a few simple fresh ingredients. Your cake will end up actually looking like the picture on the box with very little effort required.
2. STUPIDLY EXPENSIVE INGREDIENTS
I'm not joking when I say that my Espresso Dark Chocolate cake kits contain over US$7 of Intelligentsia freeze-dried Black Cat espresso. Plus ingredients like almond flour and Callebaut 72% cocoa solids chocolate callets, which are expensive because they're the best. My Banana Cinnamon cake kit contains organic coconut sugar because I love the caramel vibe it lends. It's all in the name of taste.
3. LIFE SAVING NON-STICK LINER
Baking a perfect cake and then having it stick to the pan is a reason I hear all the time for why people say they don't like baking. I started pushing oversized baking paper circles into my pans early on in my baking career because I didn't have time to cut out precise strips of baking paper to get those clean edges. The result is rippled, indented edges, which has become a very signature and intentional look!
4. MY PERSONAL RECIPES
I developed my recipes based on the type of desserts I personally love to eat. They're the polar opposite of a sponge cake with themed fondant icing. They're not light in texture, they're dense (for lack of a better word) and often filled with big pieces of fruit! So when you try a Caker kit, you're not only trying something new, you're trying something super personal to me that you could only otherwise try from my bakery in Auckland or Los Angeles. My cake kits aren't watered down versions of my cakes from my bakeries, they are very similar recipes, which was super important to me when designing the line. PS. If you find the texture weird, you're not alone, but reading THESE COMMENTS from some converts out there might shed some light!
5. GIFT WORTHY PACKAGING
I love shiny things, I love cosmetic packaging, I love when something feels considered... I don't like thin cardboard boxes or non-delicious looking images on food packaging. So I worked with my designers to create a product that is aesthetically good enough to give as a gift. I think one of my best business memories to date is when someone said they had bought a dozen cake kits for Christmas presents and said to me "they're amazing, they're like the new bottle of wine!"
6. OWNER OPERATED SMALL BUSINESS
I think it's cool to cheer on a family owned business, and in the case of The Caker it is still just my little sister, Anouk, and I running the show! It's not easy growing a business as such a small team, so every customer is a true hero in our eyes. Trying a cake kit means you're supporting two girls whose goal in life is to bring people joy through super moist, fudgey cakes that are bursting with flavor!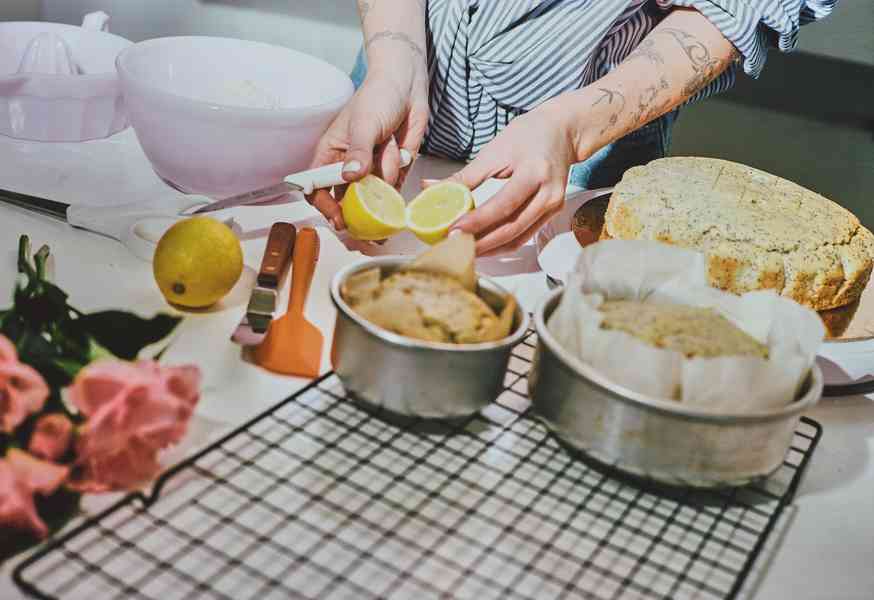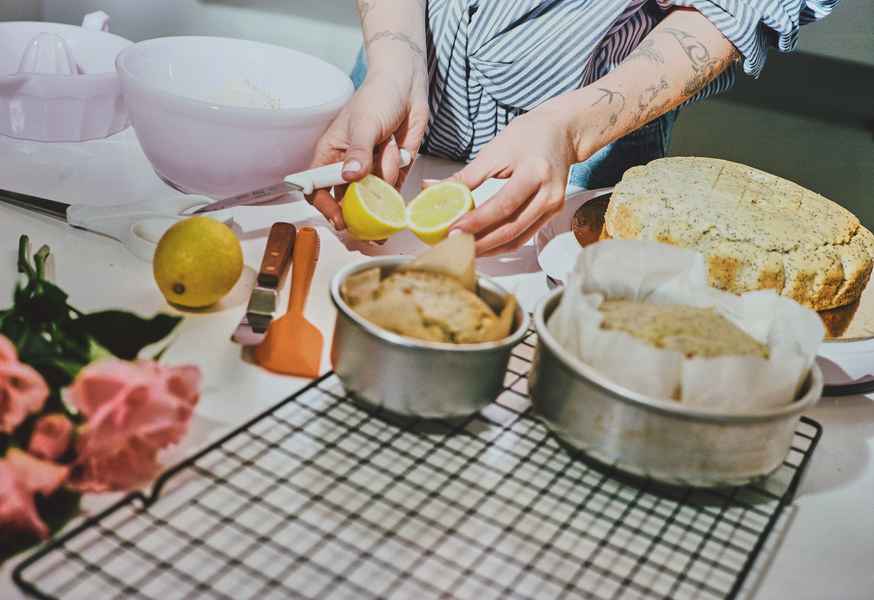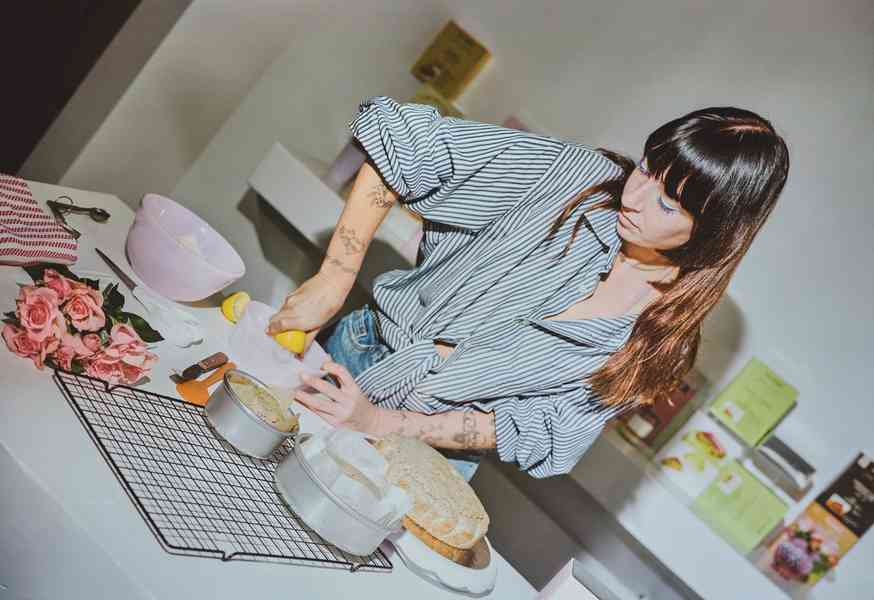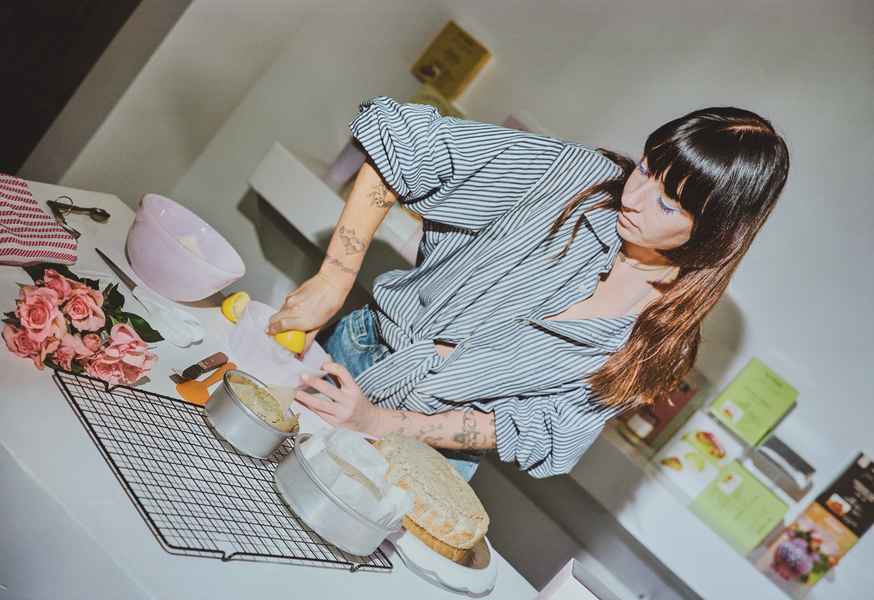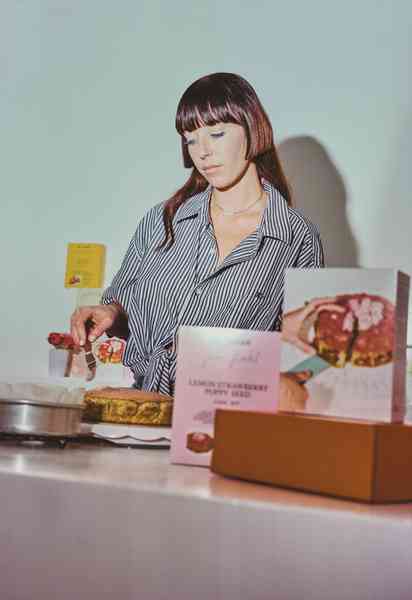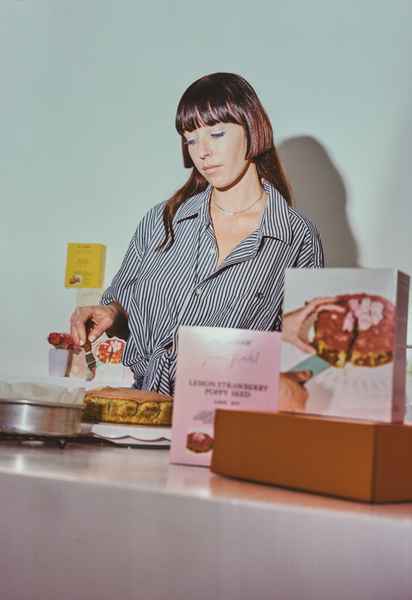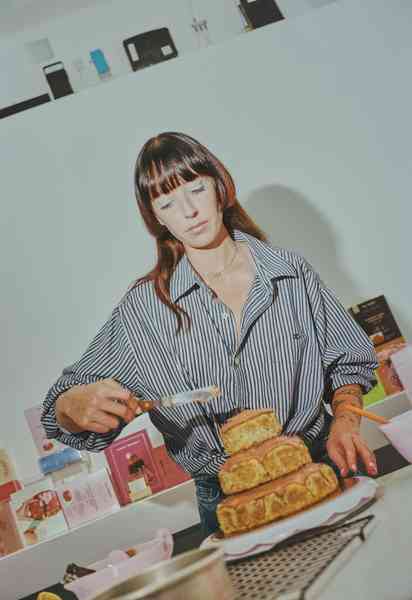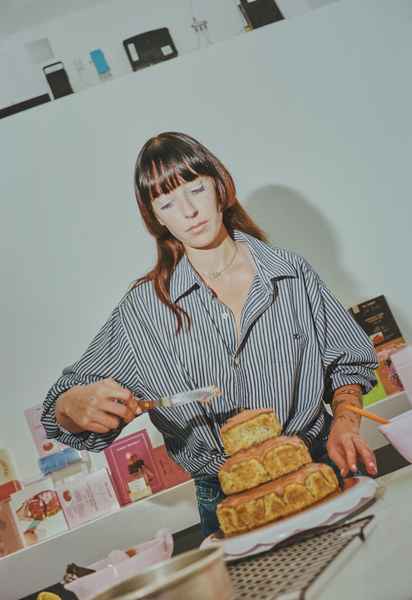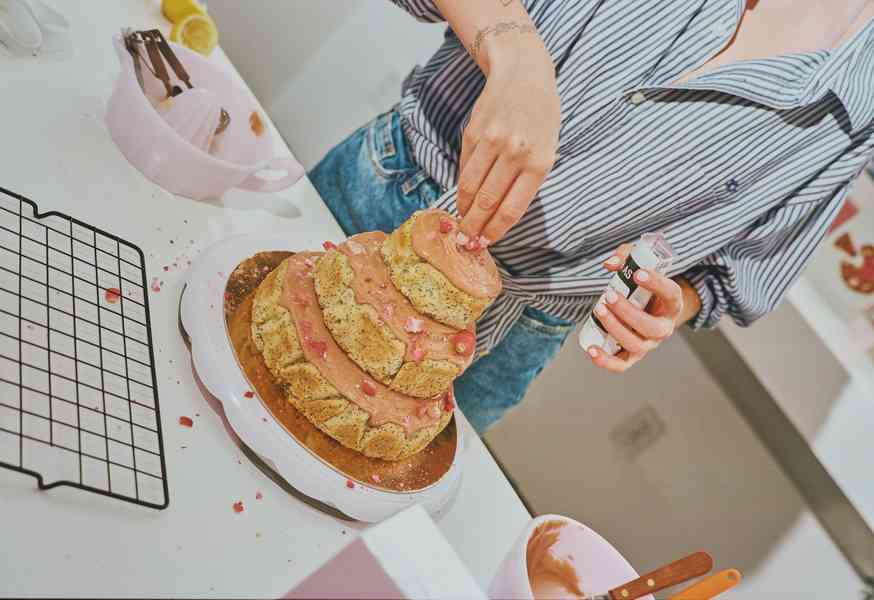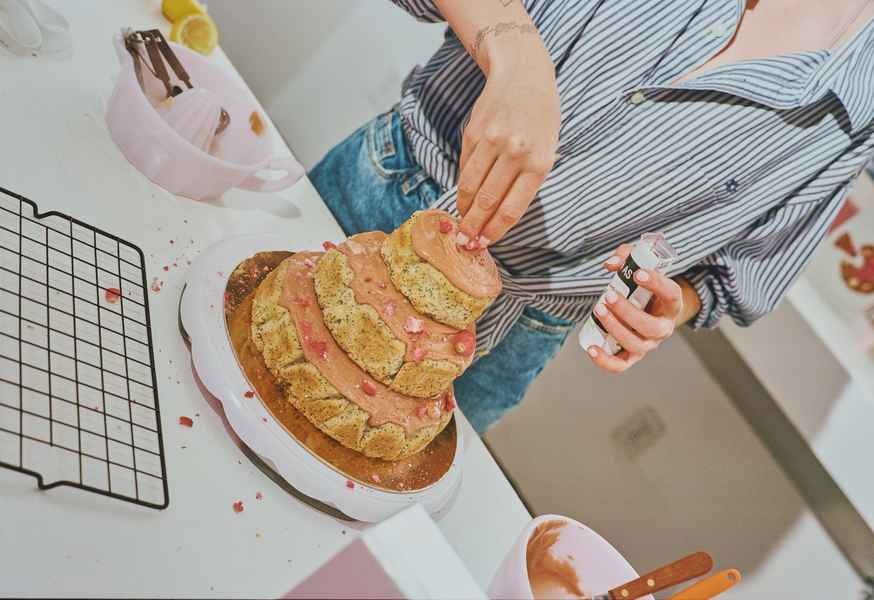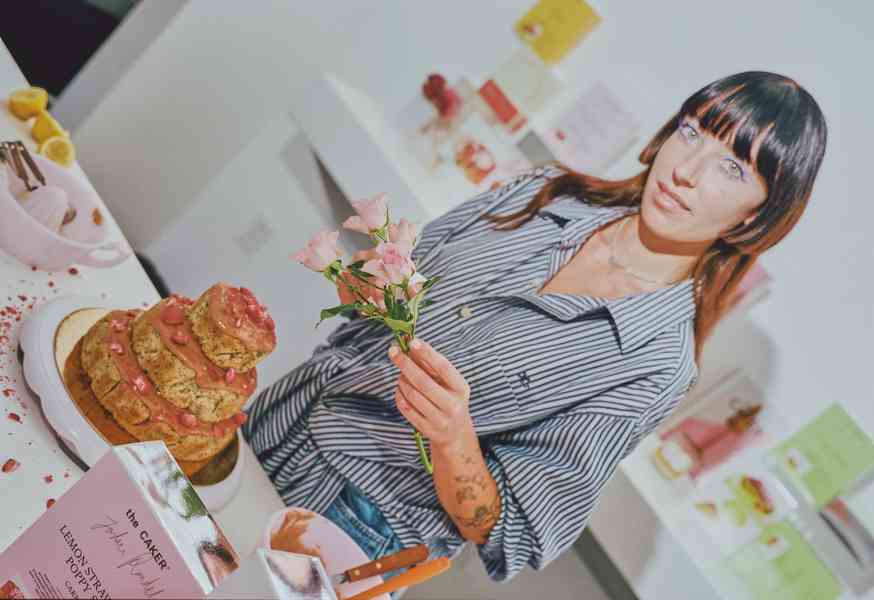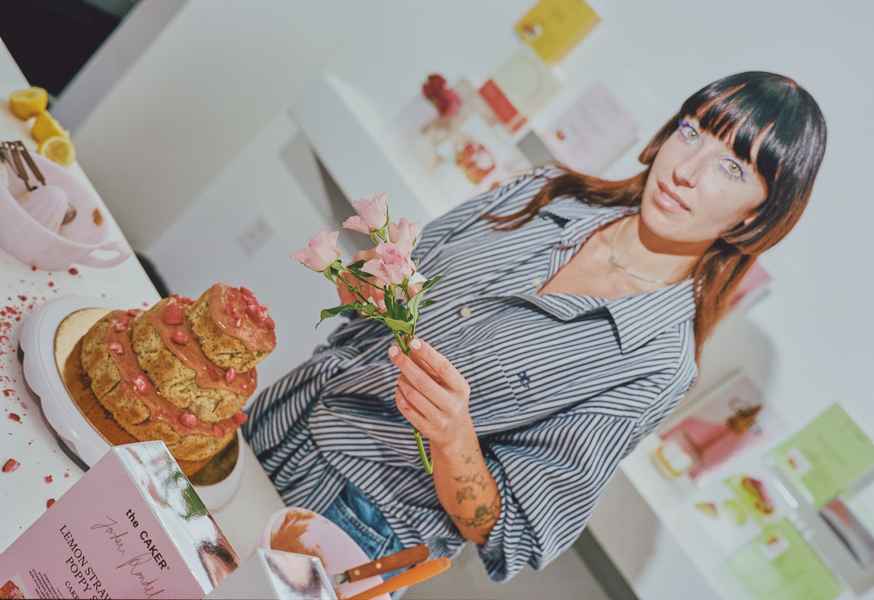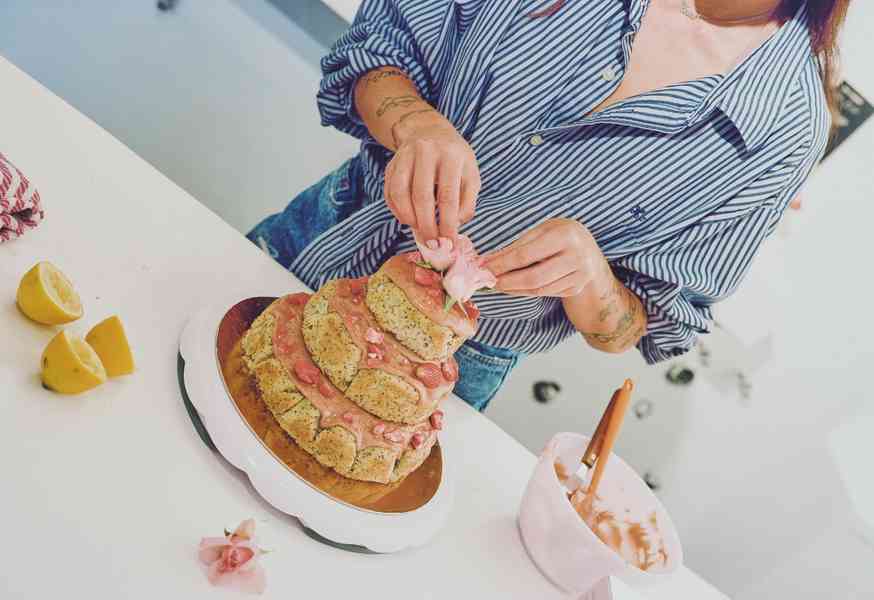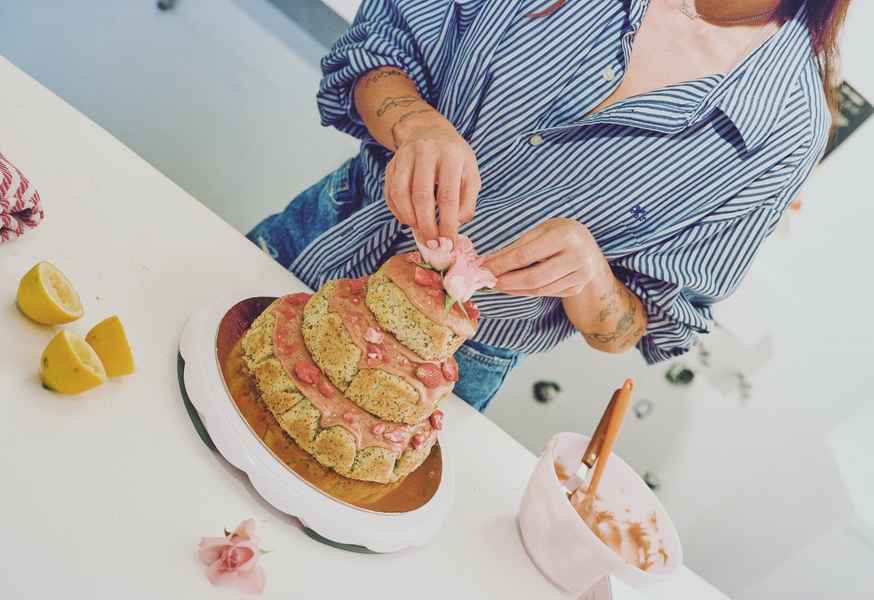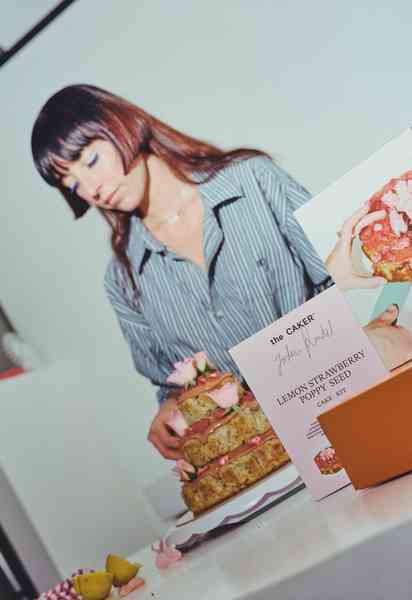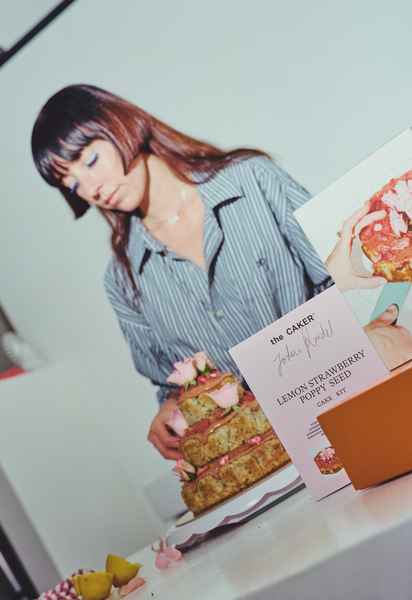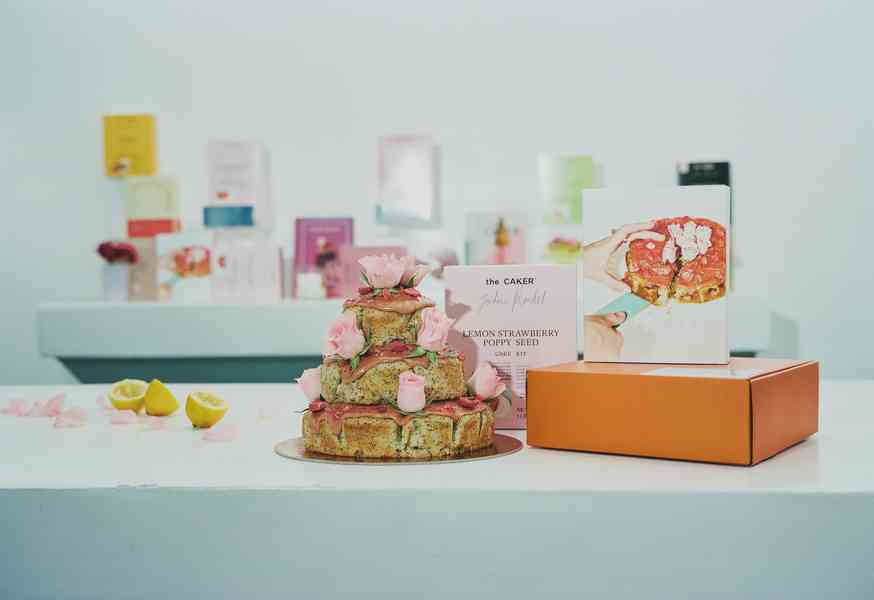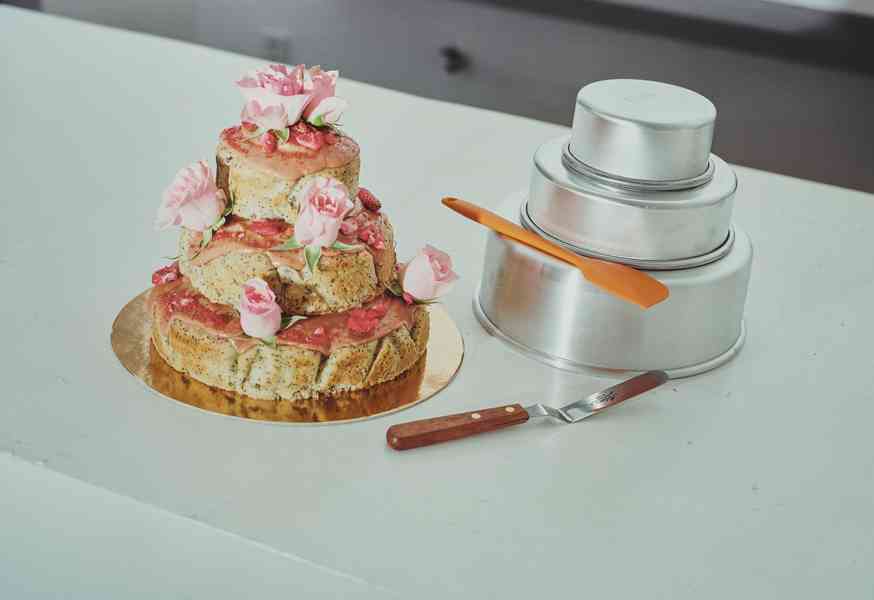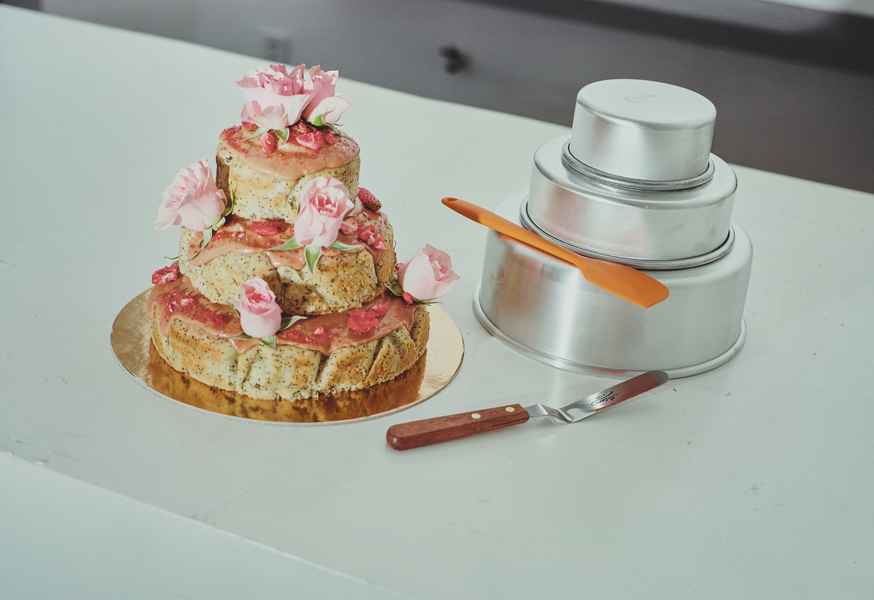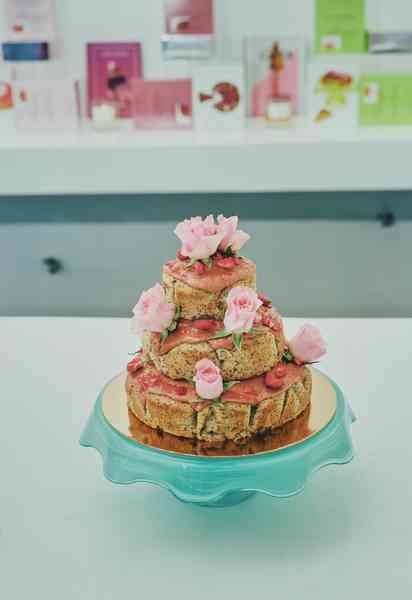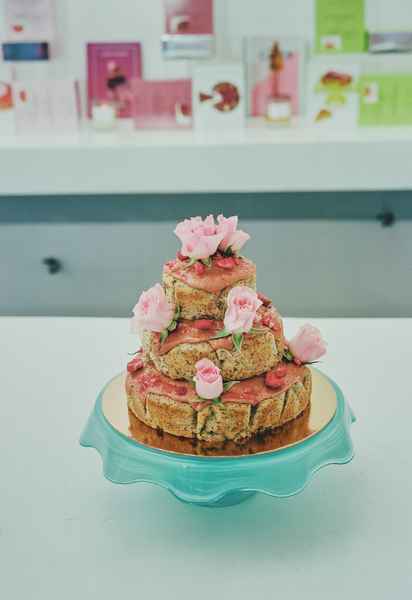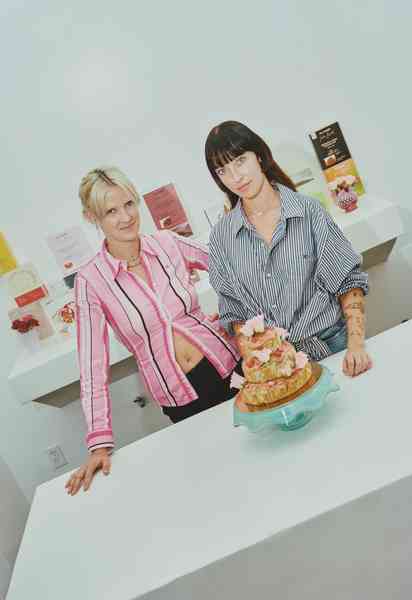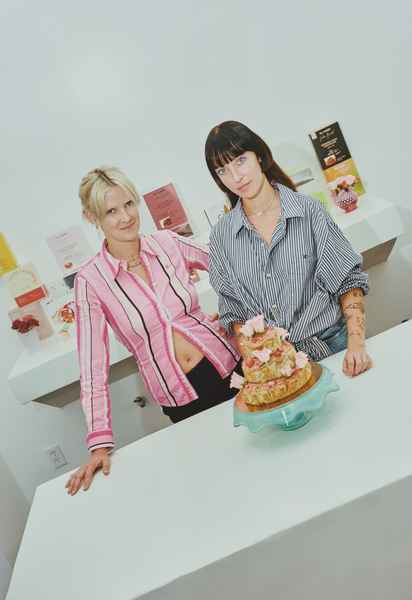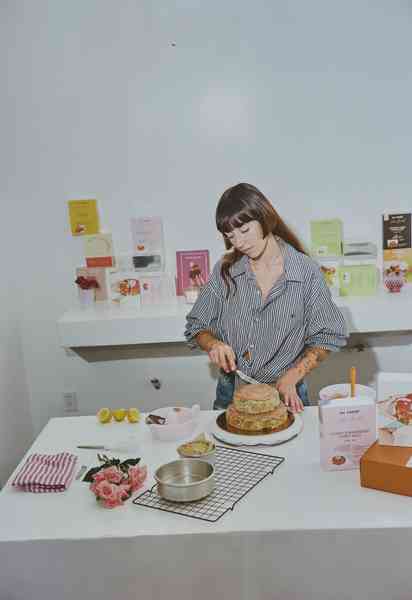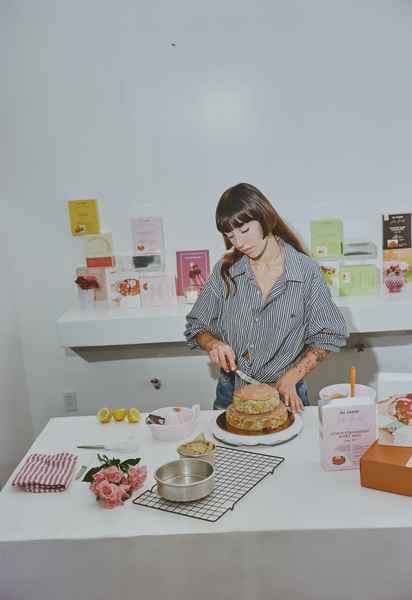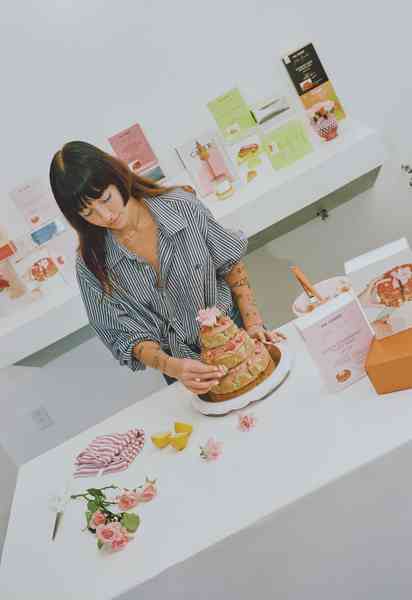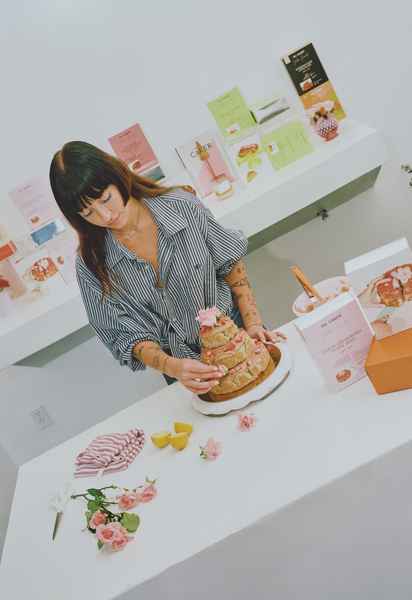 "UPPING THE GROCERY STORE CAKE MIX GAME"
"MOVE OVER, BETTY CROCKER. THERE'S A NEW CAKE MIX IN TOWN"
"LUXE, LAVISH, AND IMPECCABLY DELICIOUS"
"THESE KITS ARE DELICIOUS AND BEAUTIFUL"
"BRINGING CHIC CAKE KITS IN NEW FLAVORS TO A PANTRY NEAR YOU"
"THE FACE OF QUARANTINE BAKING"
"YOU CAN JUST SAY IT'S FROM SCRATCH BECAUSE IT LOOKS AND TASTES THAT GOOD"
"THEIR INGREDIENTS ARE TOP-NOTCH"
"NO ONE WILL EVER GUESS THAT YOUR ELEVATED CREATION CAME FROM A MIX"
"MAKE NO MISTAKE, THIS IS NO DUNCAN HINES BOXED MIX"
"REVOLUTIONIZING THE WAY WE BAKE"
"THE CAKER MAY HAVE JUST PERFECTED THE AT-HOME CAKE KIT"
Tips & Tricks
Making two cake kits at once

To make your mini 3-tiered cake you will be using two Caker cake kits and simply doubling the wet ingredients instructed. 1 cup of milk per the instructions becomes 2 cups of milk, ½ a cup of oil becomes 1 cup and so on.

Note that you will need a big bowl for all the batter!
Preheating

Don't forget to preheat the oven (180C/350F), this is such an important step.
Parchment paper

For the largest pan, you need to use one of the parchment paper circles from the kits, the other two are provided with the pans :)
Dividing the batter

Once the cake batter is ready, the most important thing to get right is the amount of batter per pan such that all the cakes will come out with proportional heights. You want about 1" (2.5cm) of batter in the 2 larger pans and ½" (just over 1cm) in the smallest pan (add your fruit last if your kit requires it). If you add too much batter, just take some out with a spoon.
Baking times

When the cakes go into the oven, set a timer for 20 minutes because that's around the time that the 4" cake will be done. At 30 minutes the 6" cake should be done. At 45-50 minutes the 8" cake should be done.
Icing

If you want to make a buttercream, take both glaze sachets and use an electric mixer to combine them with 300g butter (regular or vegan) until super light, fluffy and smooth. If you're making a Flourless Dark Chocolate tiered cake, ganache goes really well between the layers!
Assembly

When assembling the cake, apply about half of the glaze/buttercream/ganache onto the centre of the largest cake and work your way slowly to the edges. I like to spin the cake at the same time as I spread the glaze/buttercream, but just do whatever feels comfortable. Make sure the middle layer is nice and centred before applying the glaze/buttercream - you'll want to use just over half of what's left for this layer, and the rest on the third layer.
Decorating

Add Fresh Flowers for an extra Caker touch if desired.

And note you won't need all of the freeze-dried fruit decorations, so use what's left for another occasion!