Flourless Dark Chocolate Gold Leaf Cake Kit
Flourless Dark Chocolate Gold Leaf Cake Kit
This kit makes the MOST decadent, fudge-like chocolate cake. Ever. It's actually based on one of the recipes The Caker was founded on. The quality of the chocolate is the key to this cake's glorious richness, so inside the box you'll find the exact same chocolate I use to bake this recipe in my bakery everyday. The sheet of edible 24k gold leaf is intended to be delicately pressed onto the top of your cake to make it even more lavish.
INCLUDES
Couverture Chocolate Pieces
Chocolate Cake Mix
Sheet of 24K Edible Gold Leaf
Non-Stick Liner
Instruction Card
WHY ARE THE CAKER CAKE KITS SO EXPENSIVE?
The Caker cake kits are like nothing else in the cake mix game, they are a novel innovation of a product that has seen unbelievably little change since it was invented almost 100 years ago… But at 9 times the price of a supermarket cake mix though, how are they better?
1. COMPLETE WITH ICING AND/OR DECORATIONS
They come with every dry ingredient for the cake and icing PLUS the decorations so all you have to add are a few simple fresh ingredients. Your cake will end up actually looking like the picture on the box with very little effort required.
2. STUPIDLY EXPENSIVE INGREDIENTS
I'm not joking when I say that my Espresso Dark Chocolate cake kits contain over US$7 of Intelligentsia freeze-dried Black Cat espresso. Plus ingredients like almond flour and Callebaut 72% cocoa solids chocolate callets, which are expensive because they're the best. My Banana Cinnamon cake kit contains organic coconut sugar because I love the caramel vibe it lends. It's all in the name of taste.
3. LIFE SAVING NON-STICK LINER
Baking a perfect cake and then having it stick to the pan is a reason I hear all the time for why people say they don't like baking. I started pushing oversized baking paper circles into my pans early on in my baking career because I didn't have time to cut out precise strips of baking paper to get those clean edges. The result is rippled, indented edges, which has become a very signature and intentional look!
4. MY PERSONAL RECIPES
I developed my recipes based on the type of desserts I personally love to eat. They're the polar opposite of a sponge cake with themed fondant icing. They're not light in texture, they're dense (for lack of a better word) and often filled with big pieces of fruit! So when you try a Caker kit, you're not only trying something new, you're trying something super personal to me that you could only otherwise try from my bakery in Auckland or Los Angeles. My cake kits aren't watered down versions of my cakes from my bakeries, they are very similar recipes, which was super important to me when designing the line. PS. If you find the texture weird, you're not alone, but reading THESE COMMENTS from some converts out there might shed some light!
5. GIFT WORTHY PACKAGING
I love shiny things, I love cosmetic packaging, I love when something feels considered... I don't like thin cardboard boxes or non-delicious looking images on food packaging. So I worked with my designers to create a product that is aesthetically good enough to give as a gift. I think one of my best business memories to date is when someone said they had bought a dozen cake kits for Christmas presents and said to me "they're amazing, they're like the new bottle of wine!"
6. OWNER OPERATED SMALL BUSINESS
I think it's cool to cheer on a family owned business, and in the case of The Caker it is still just my little sister, Anouk, and I running the show! It's not easy growing a business as such a small team, so every customer is a true hero in our eyes. Trying a cake kit means you're supporting two girls whose goal in life is to bring people joy through super moist, fudgey cakes that are bursting with flavor!
Sam Lim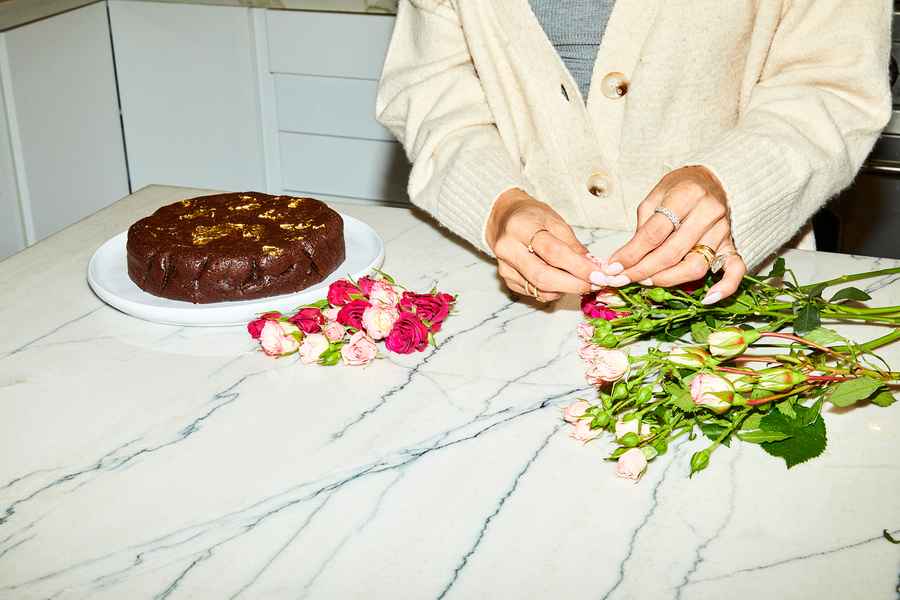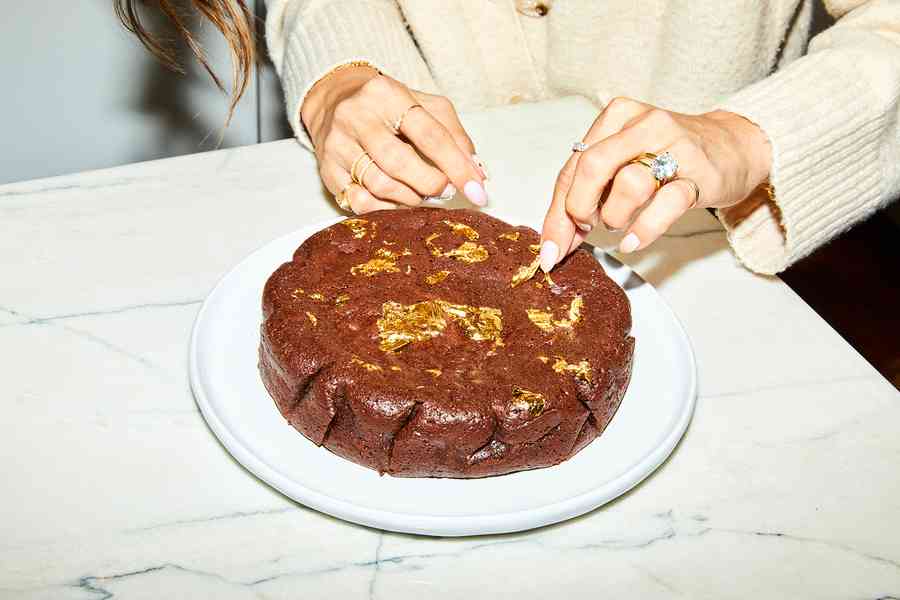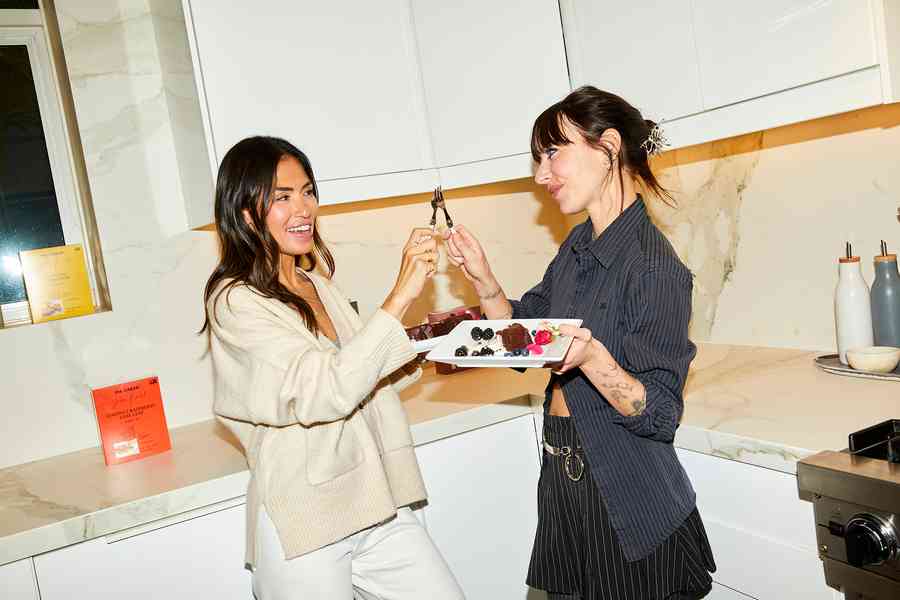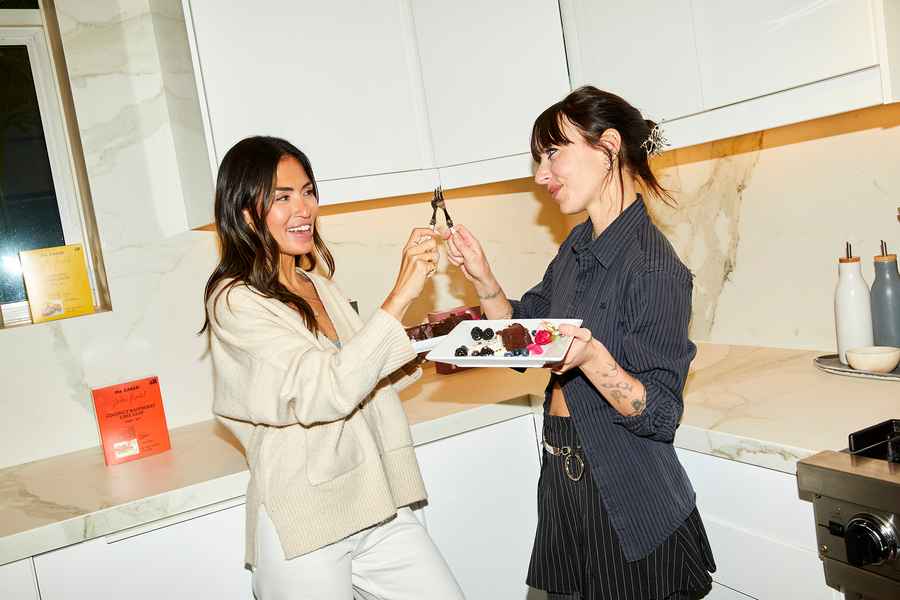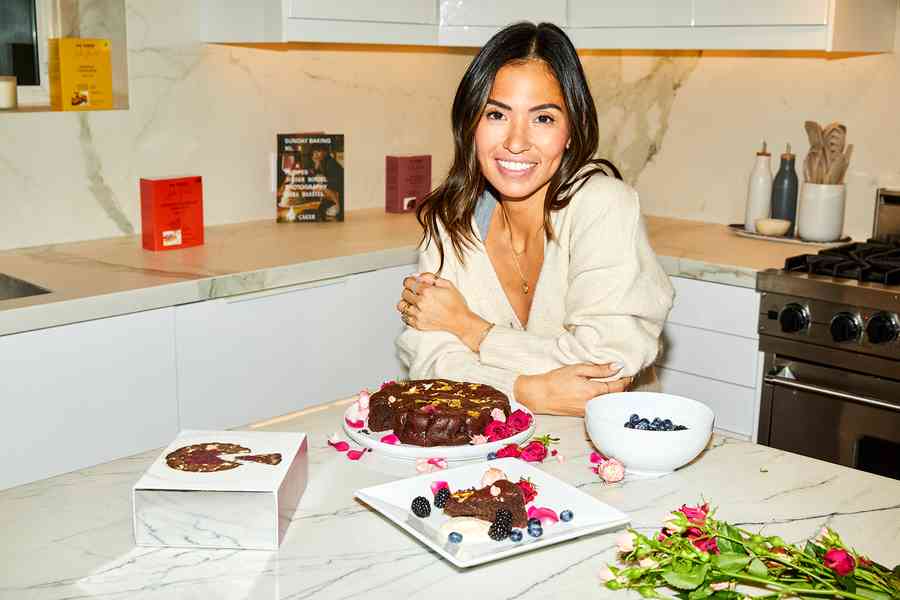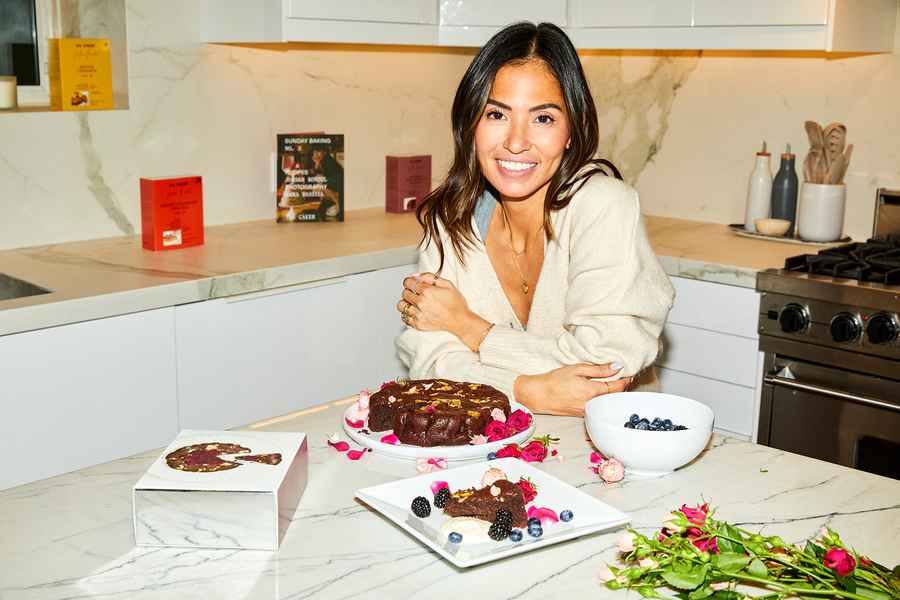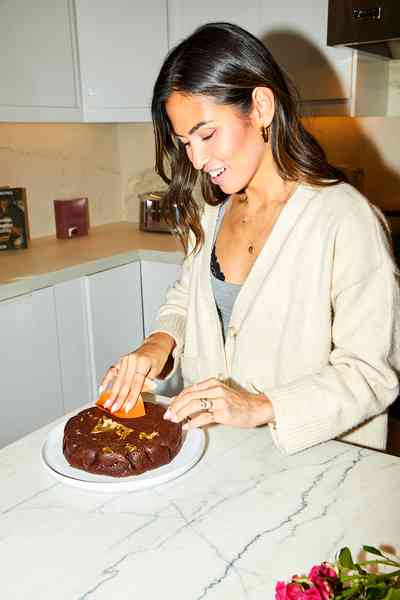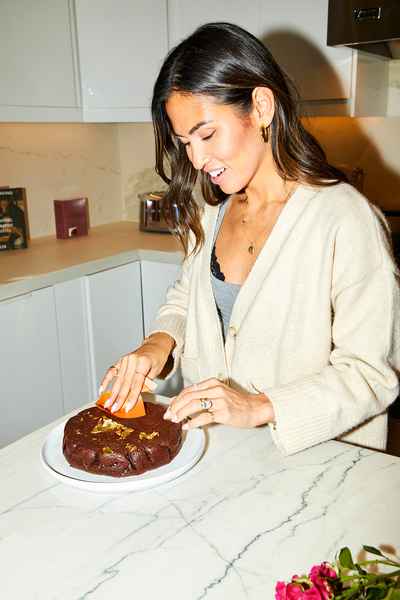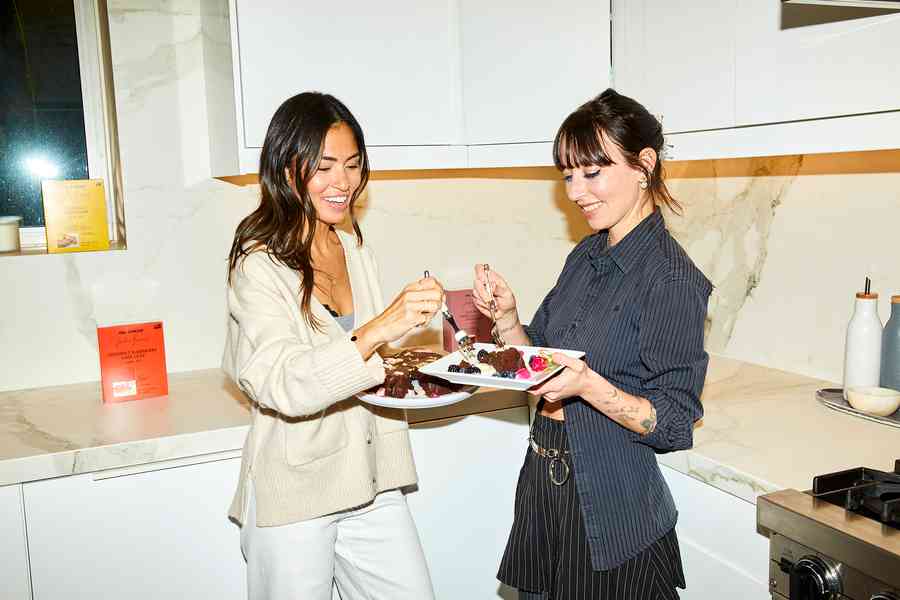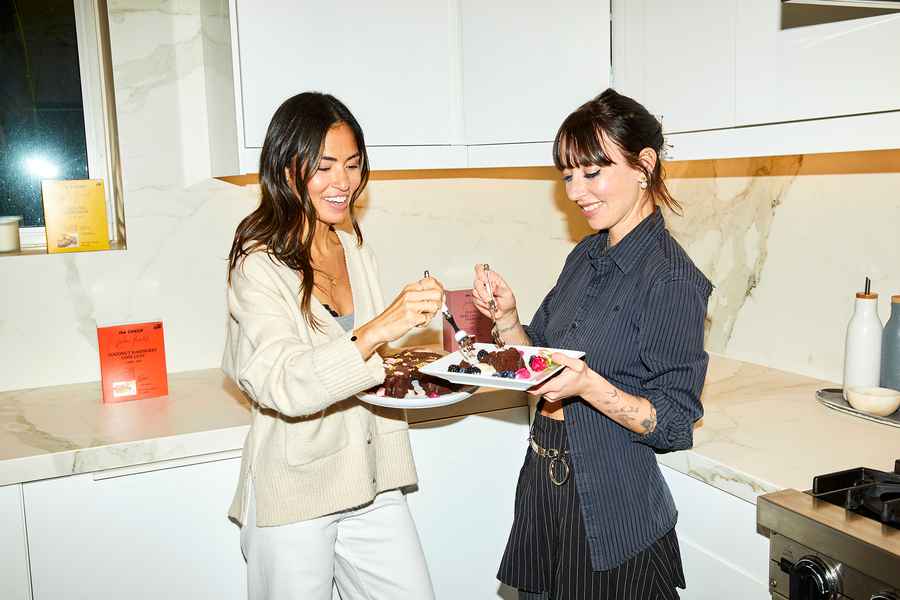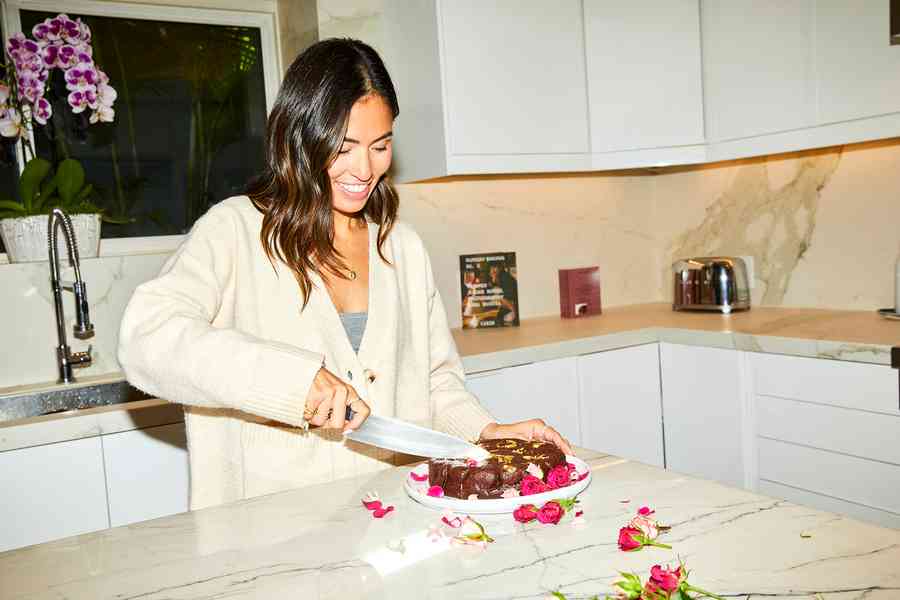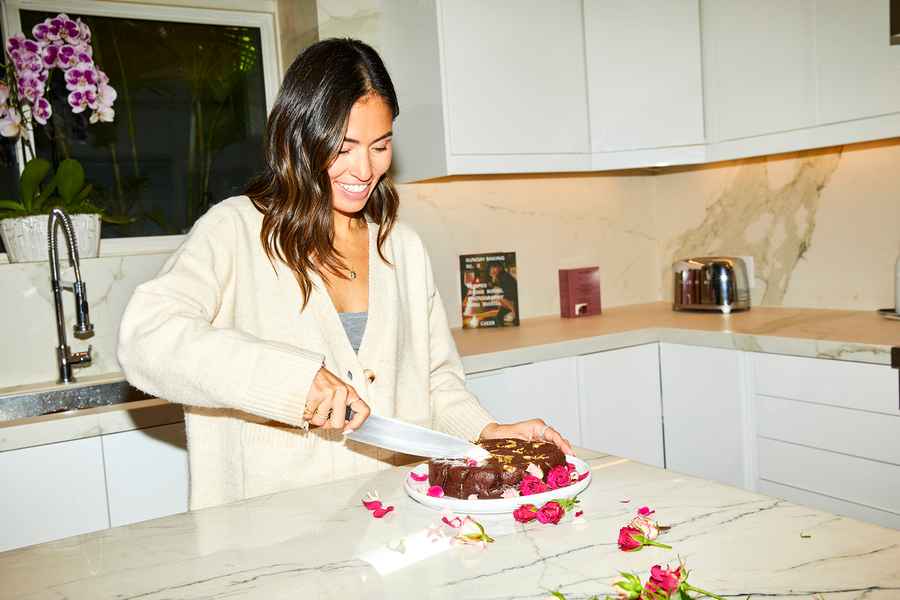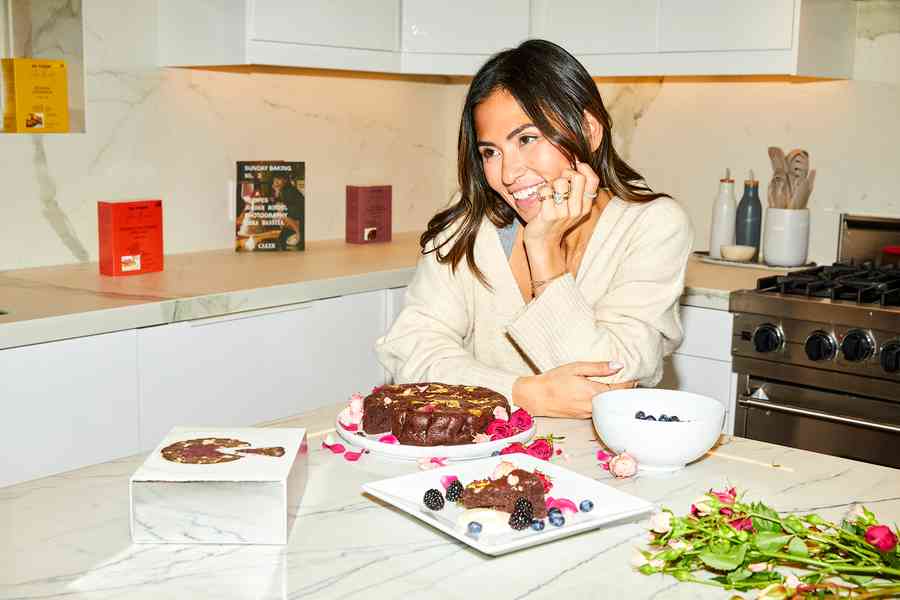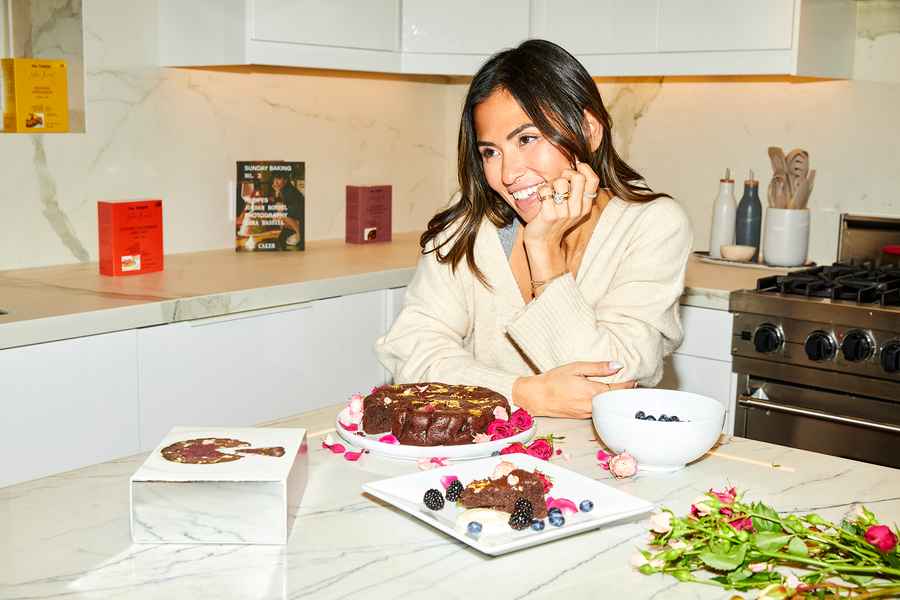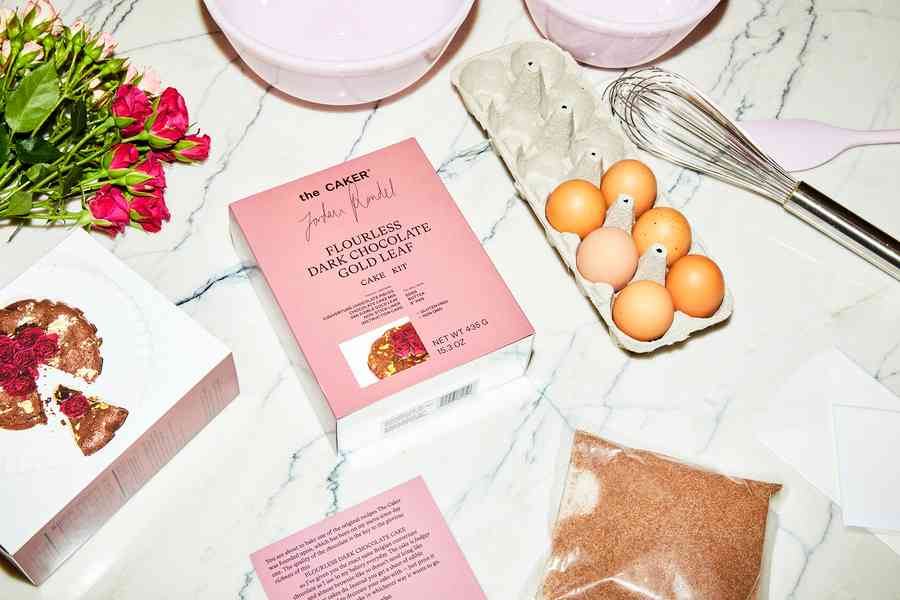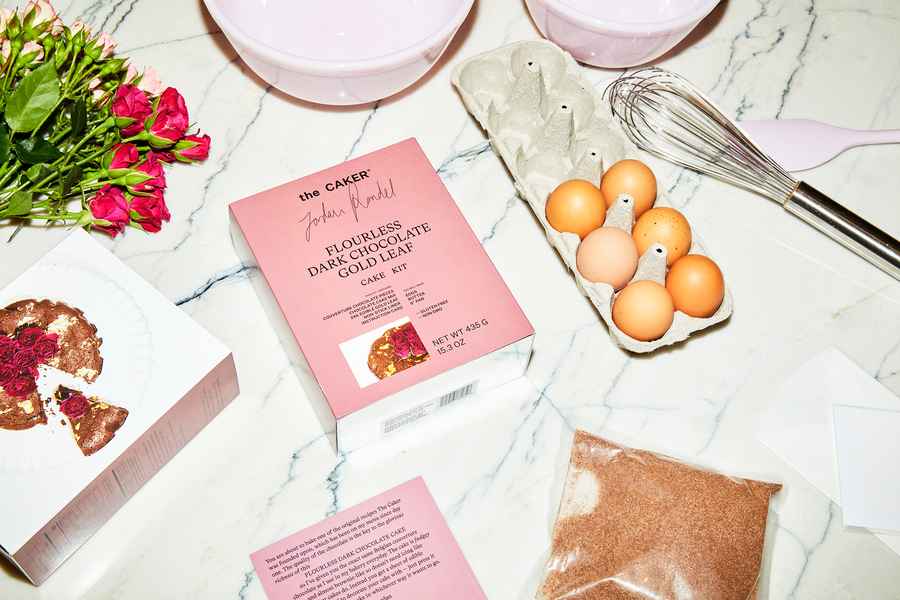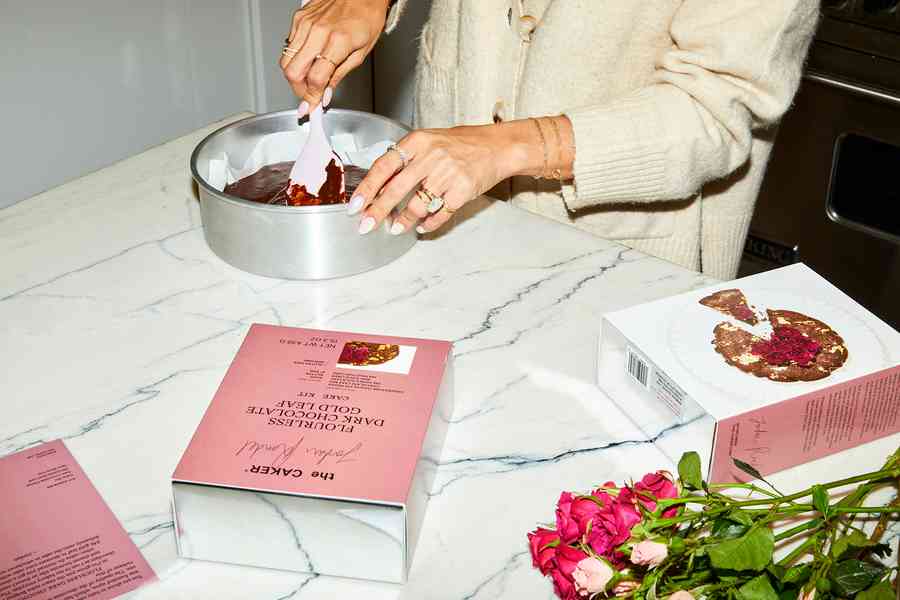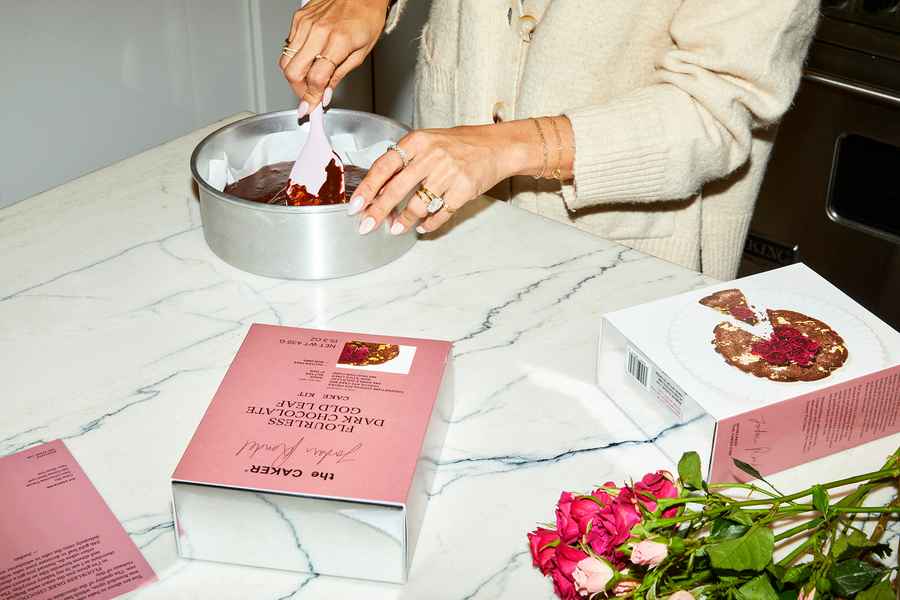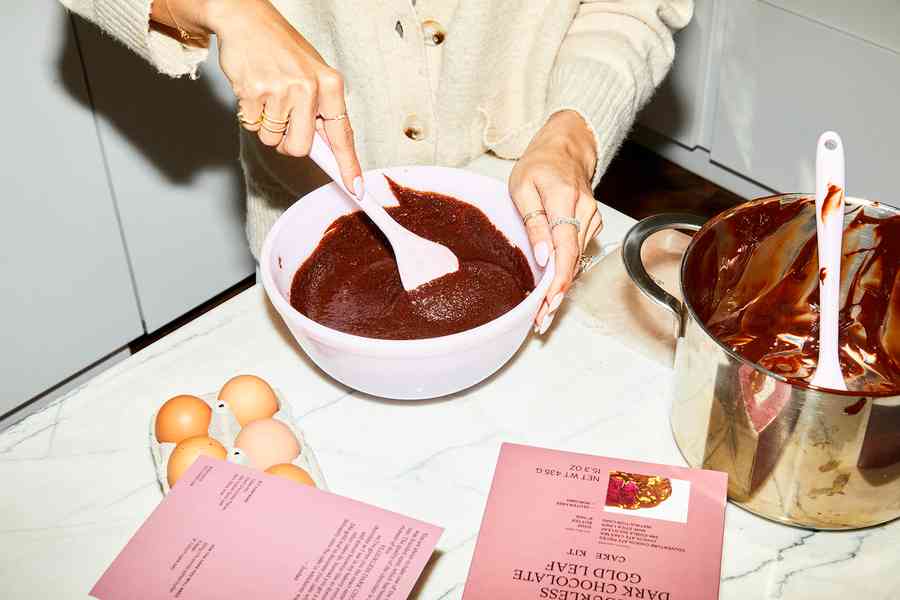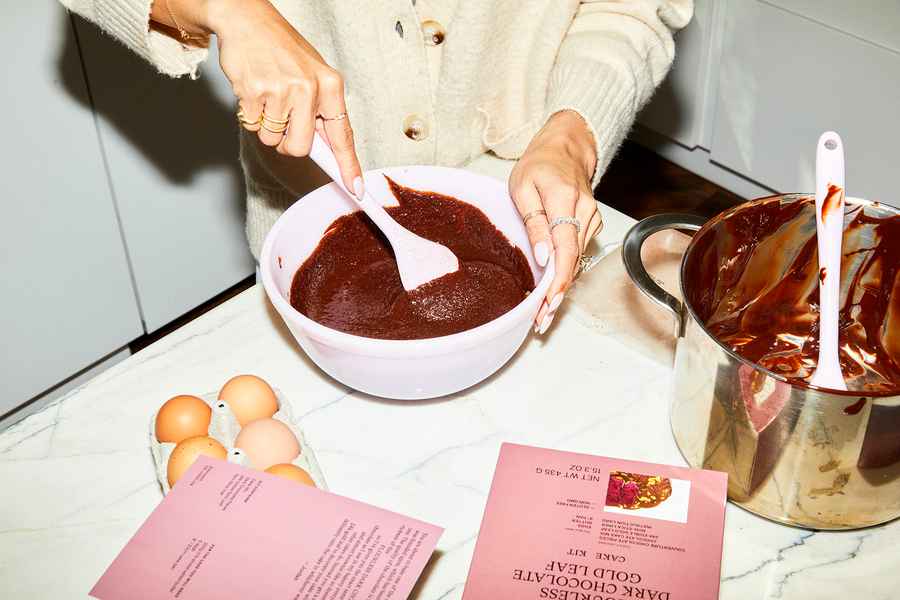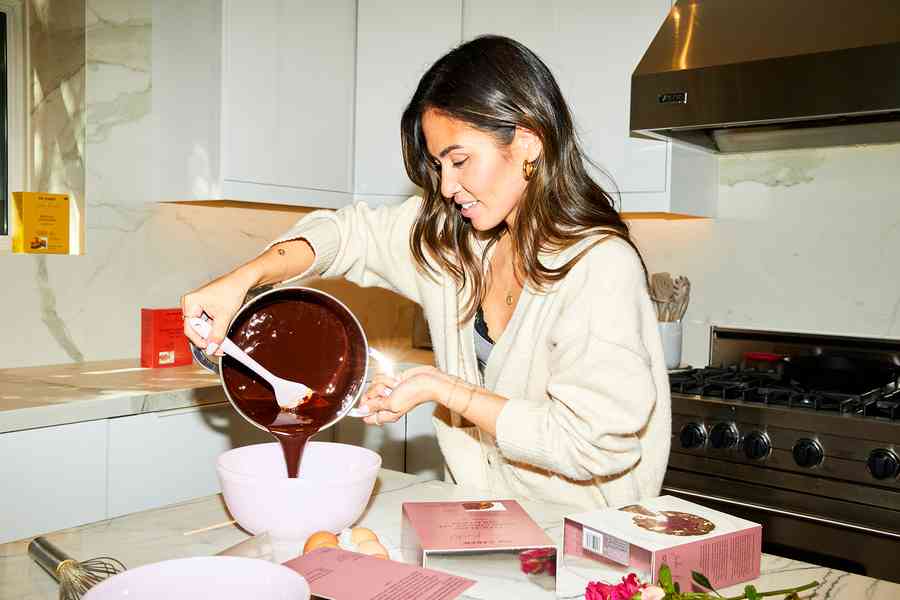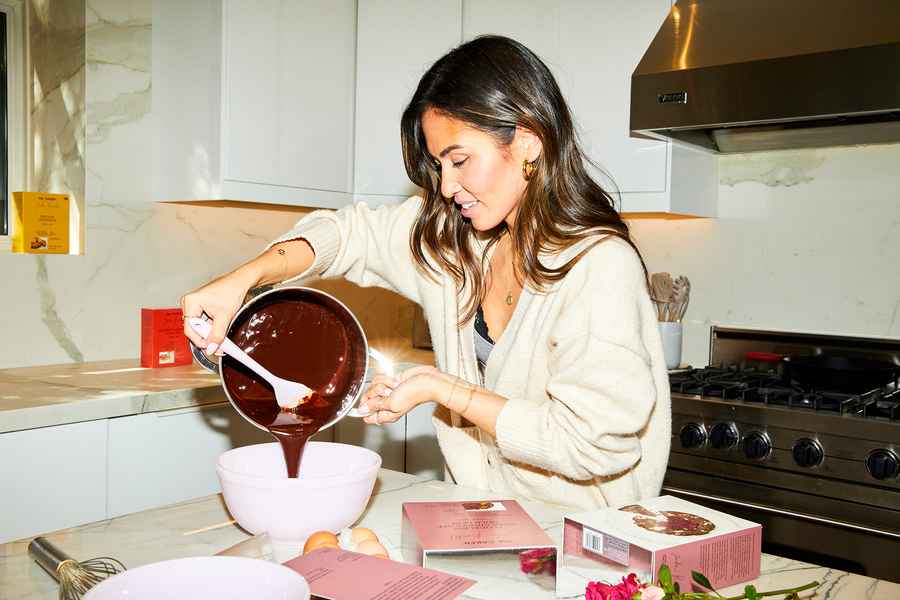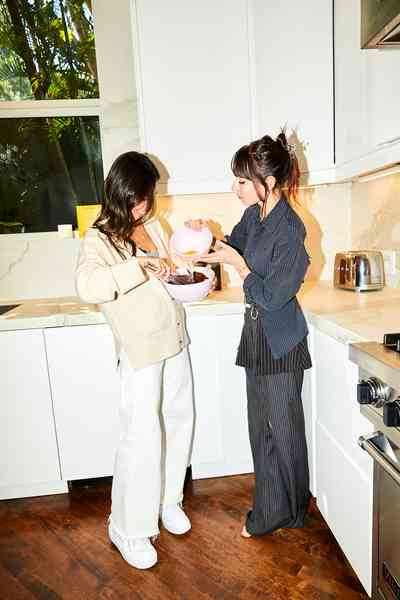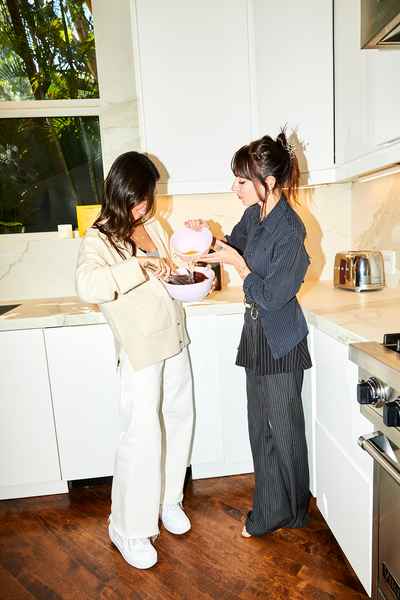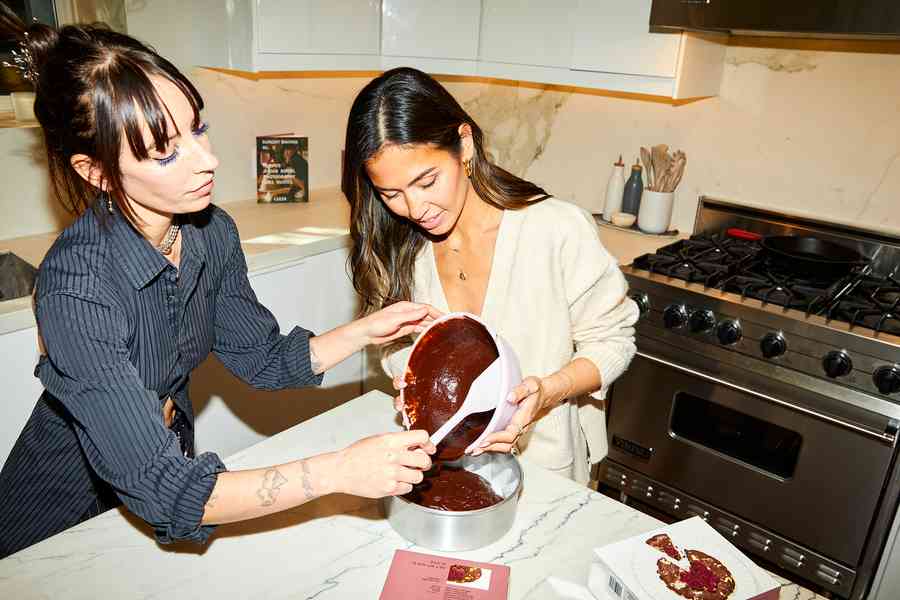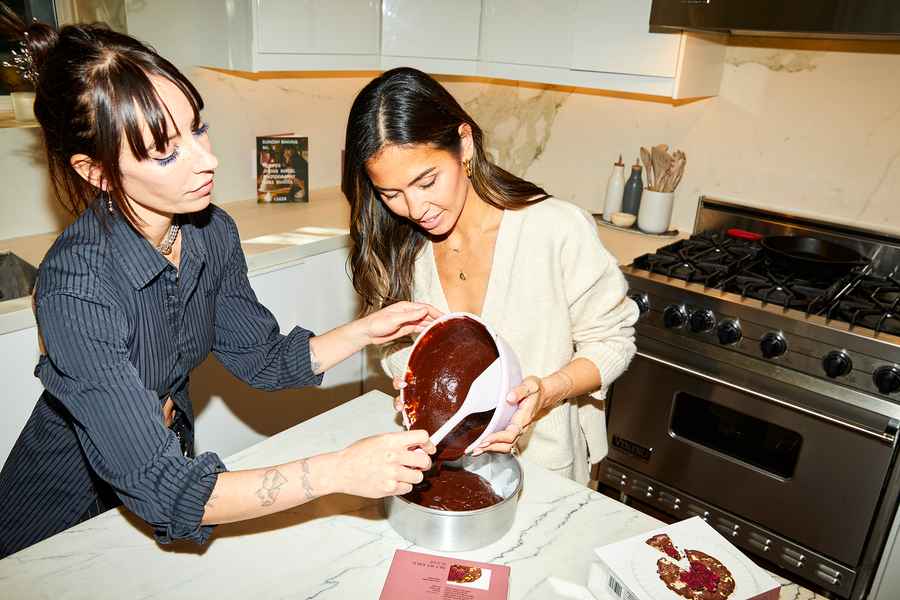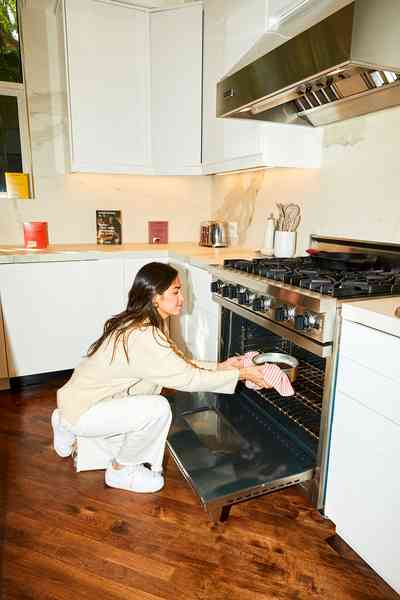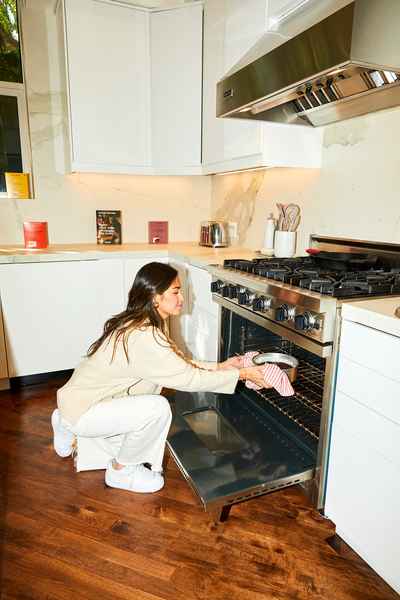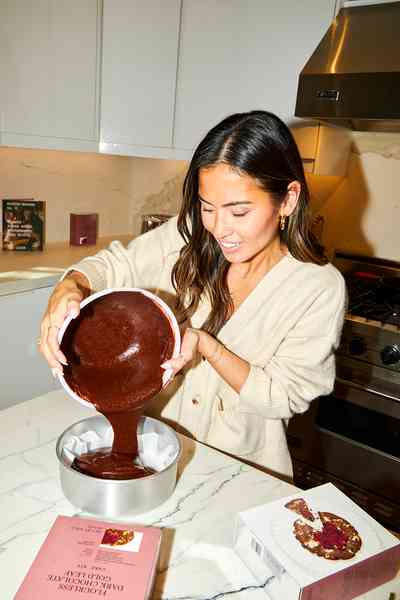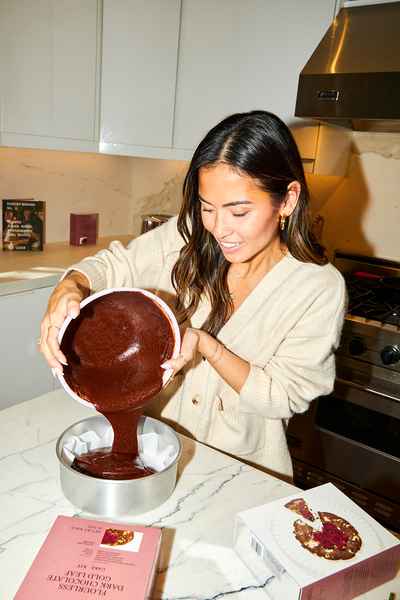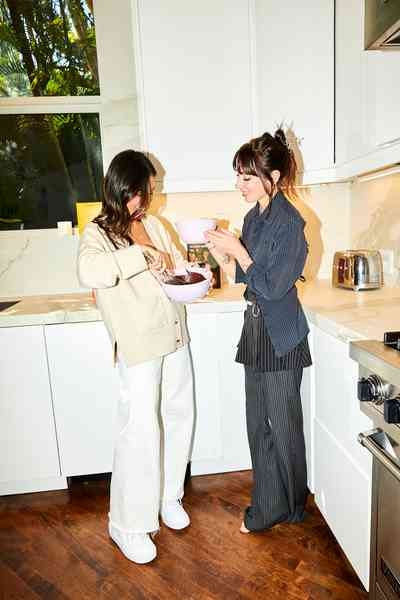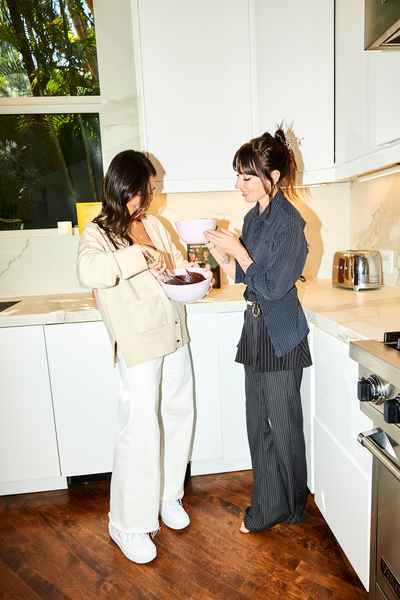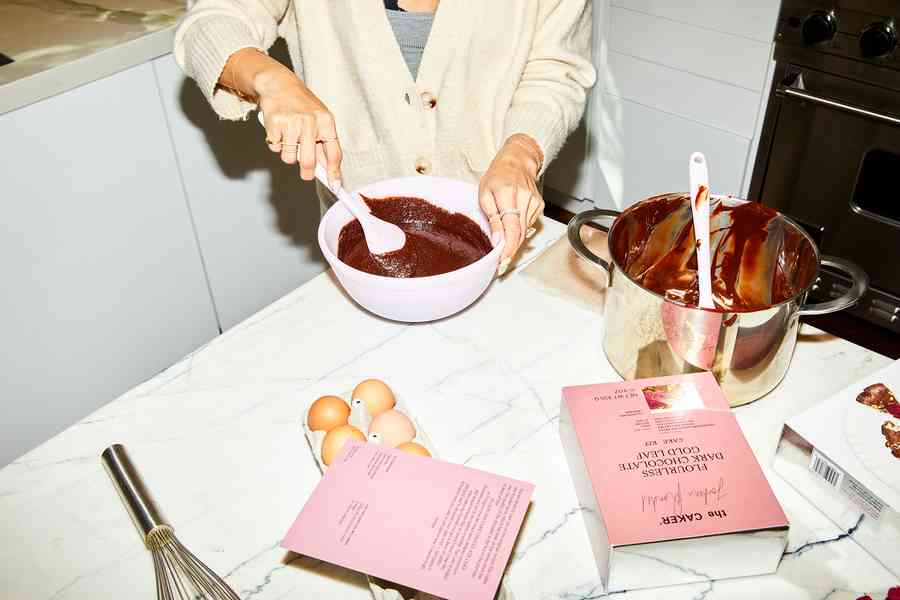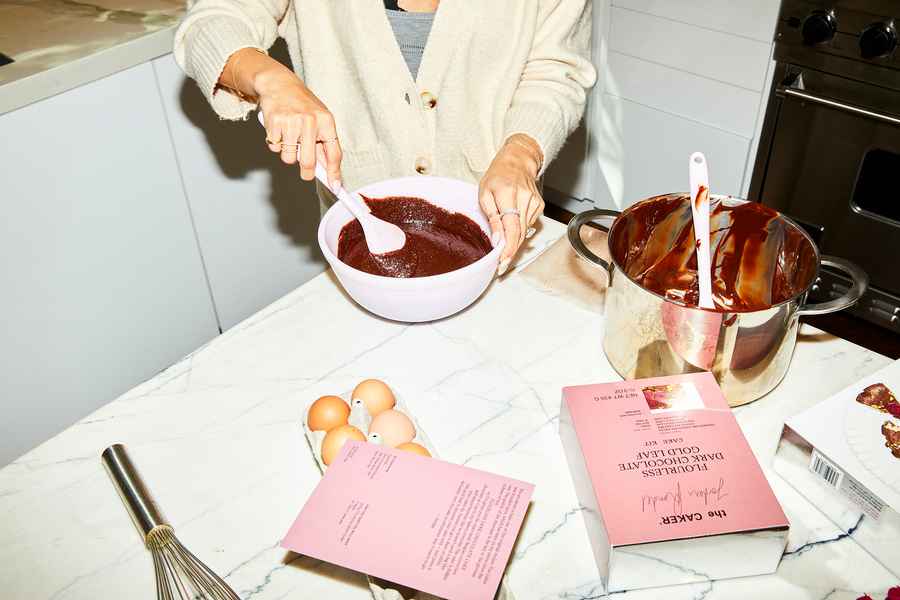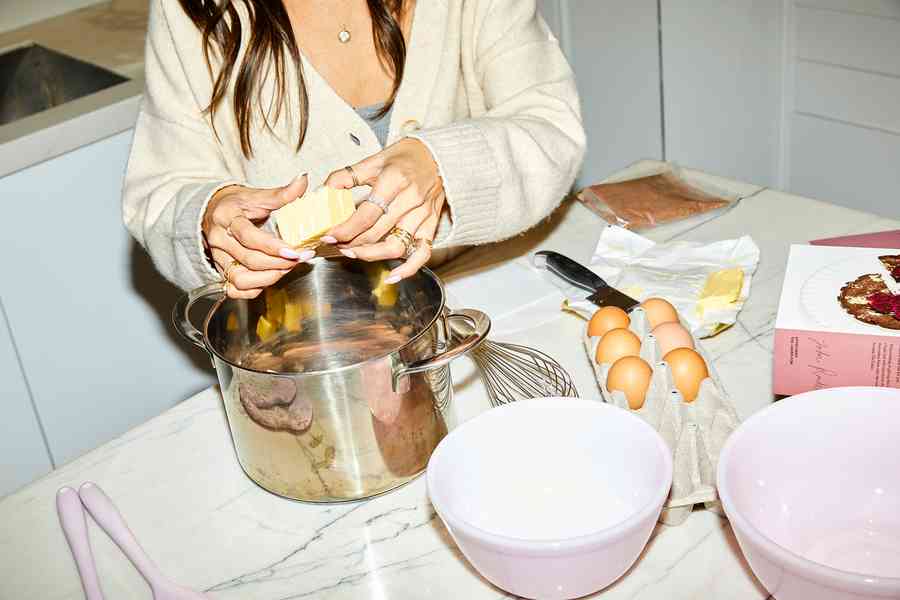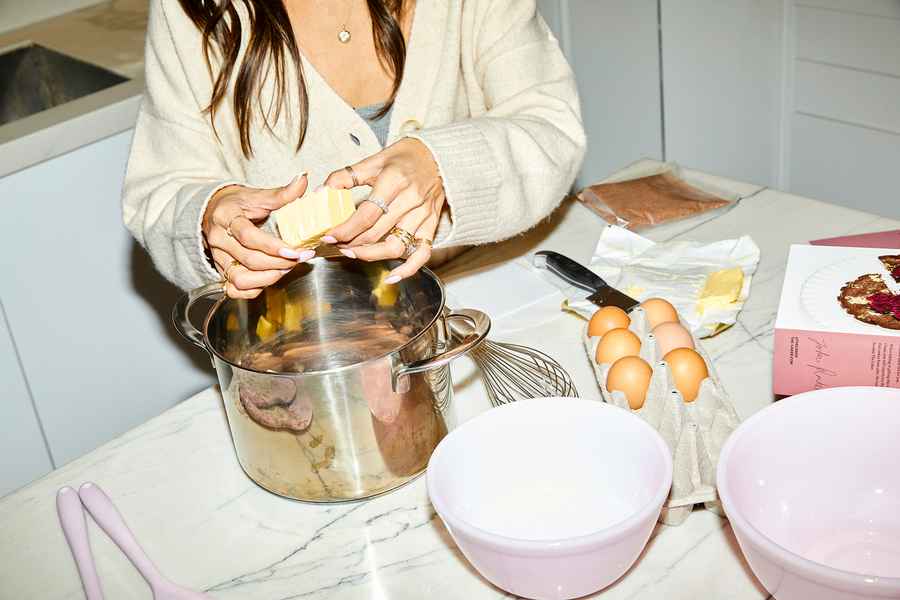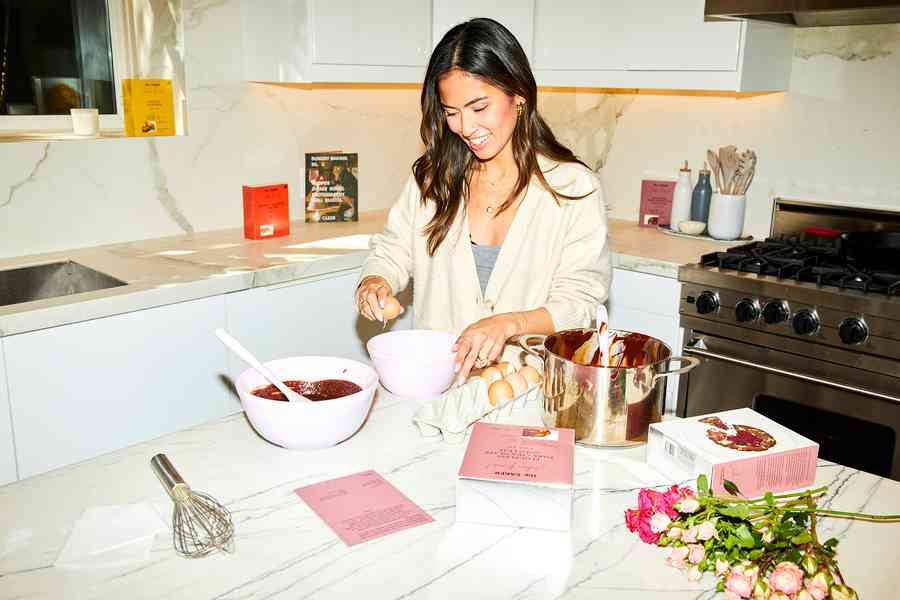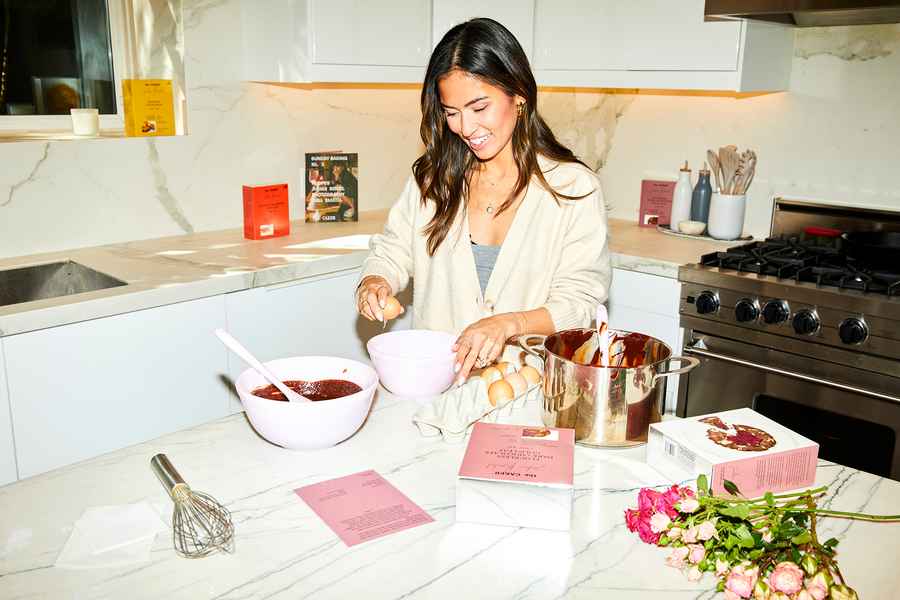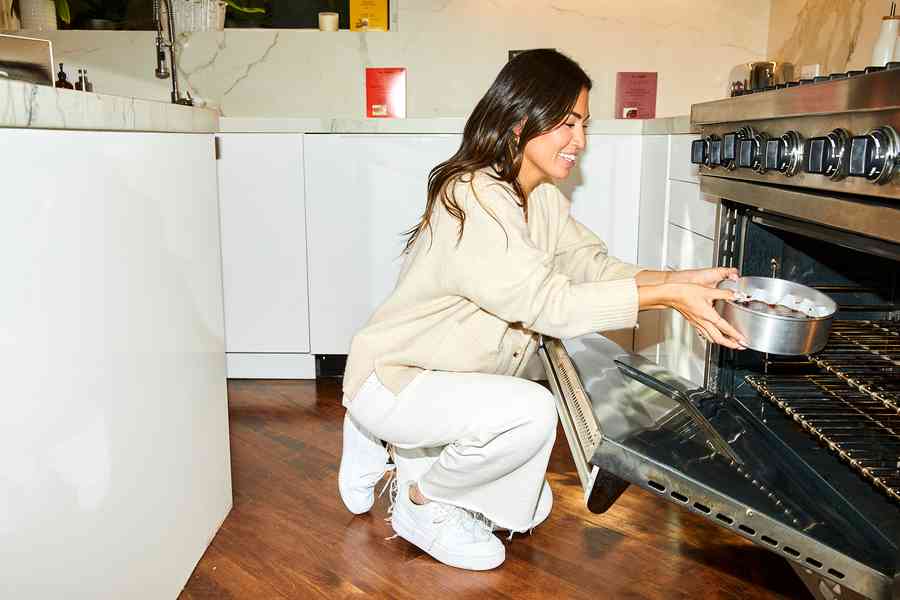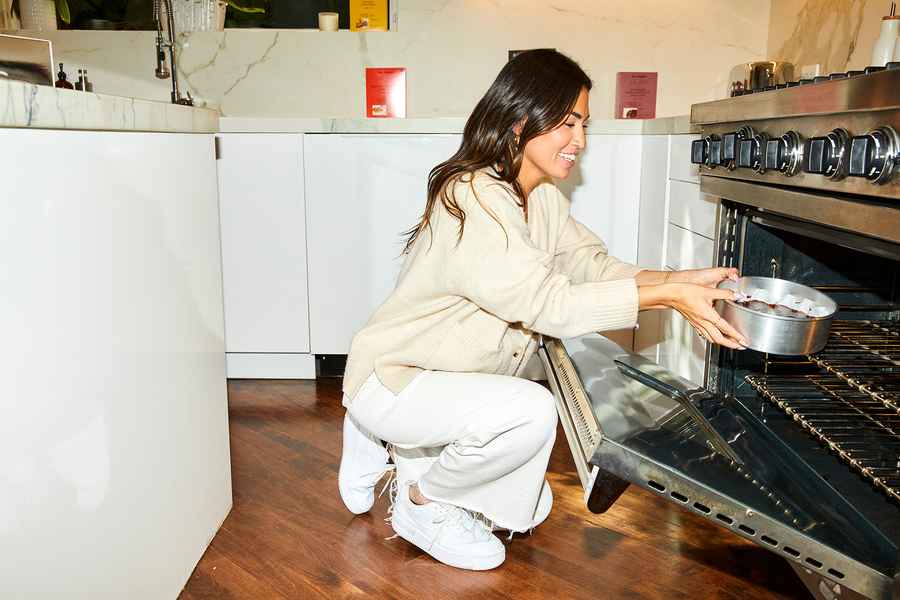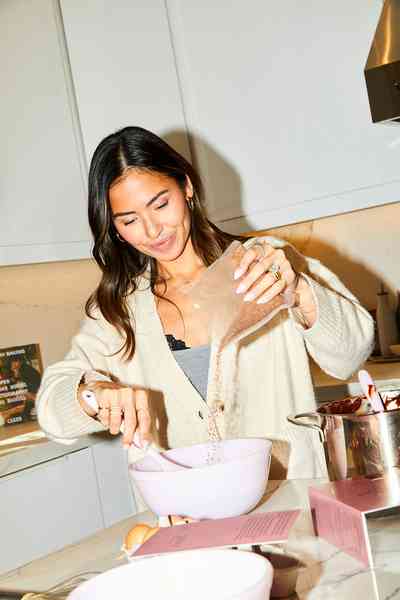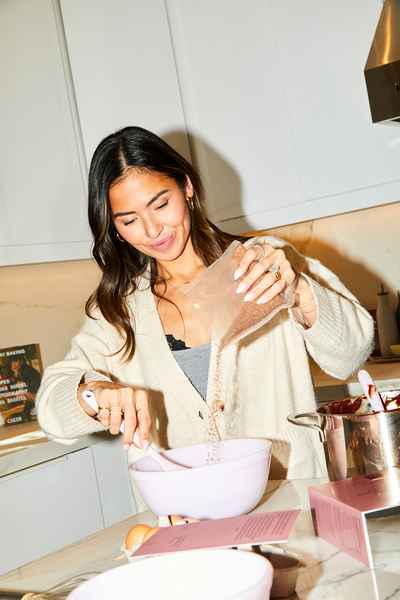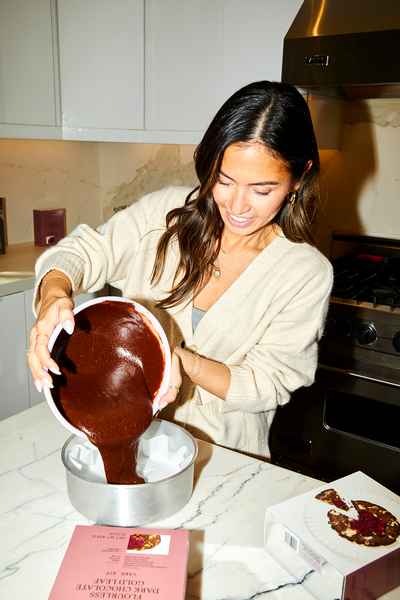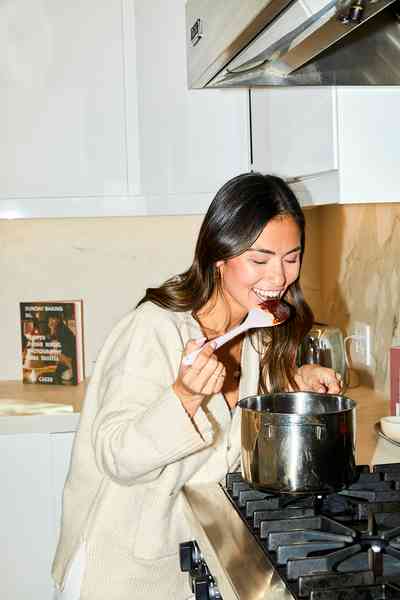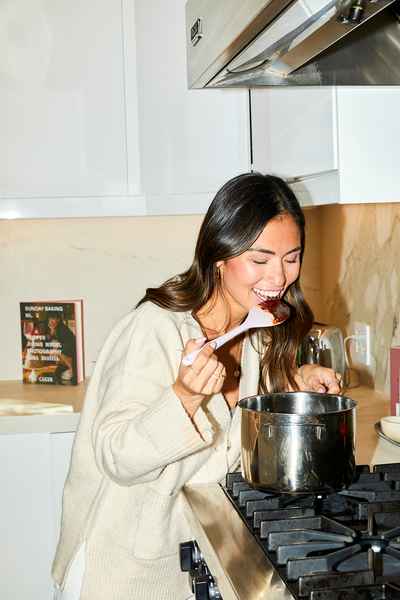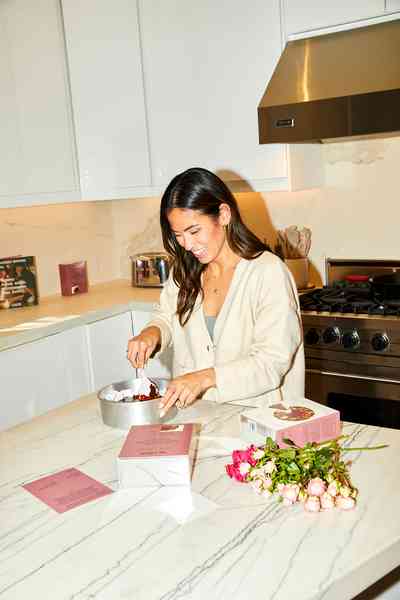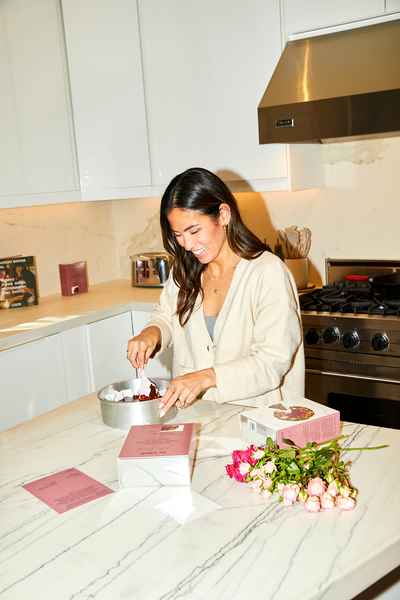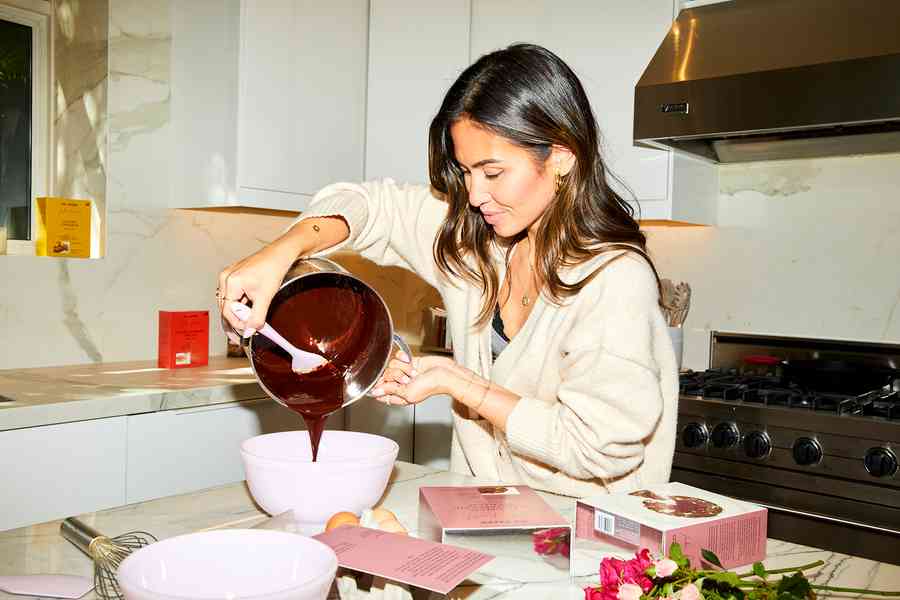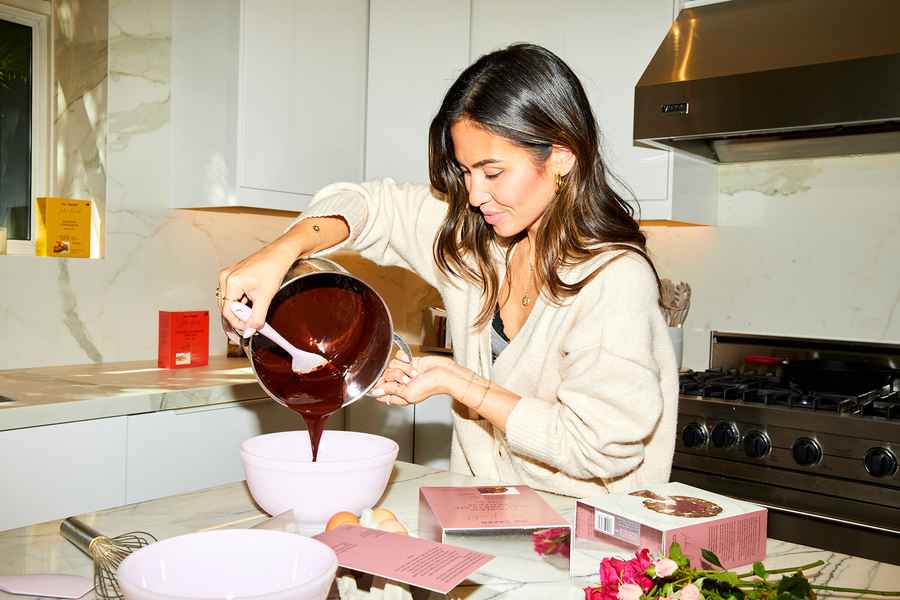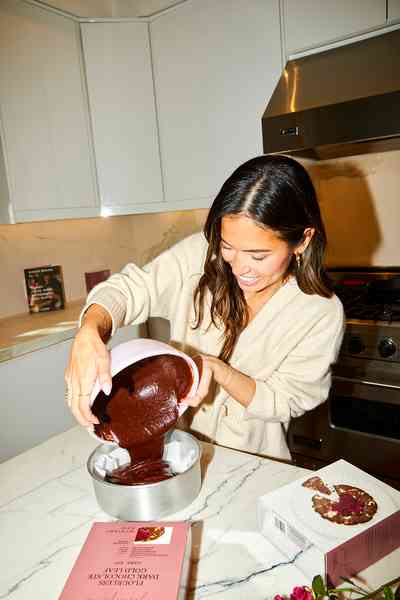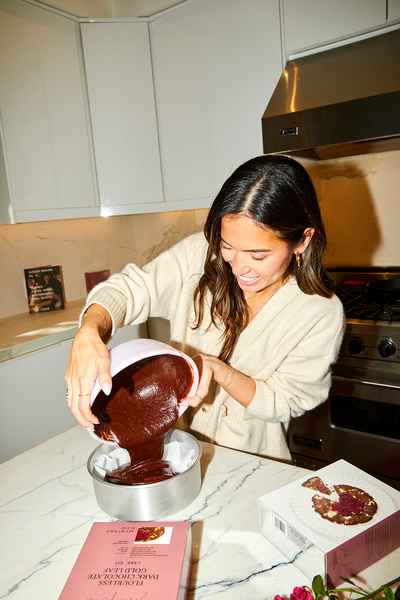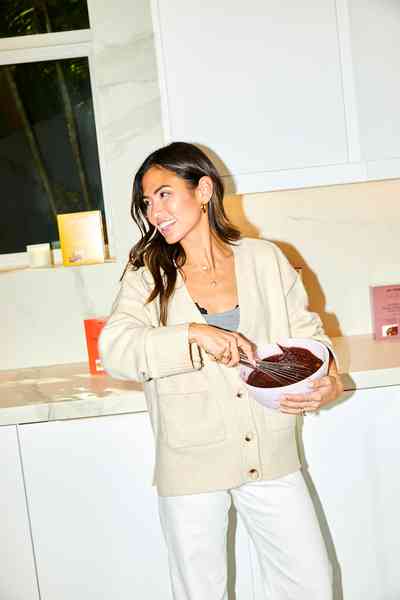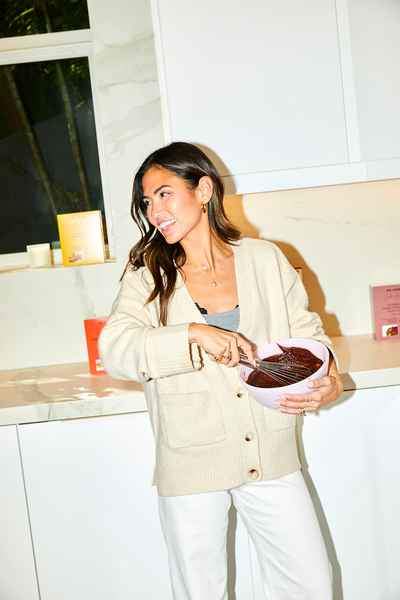 Veronica Crockford-Pound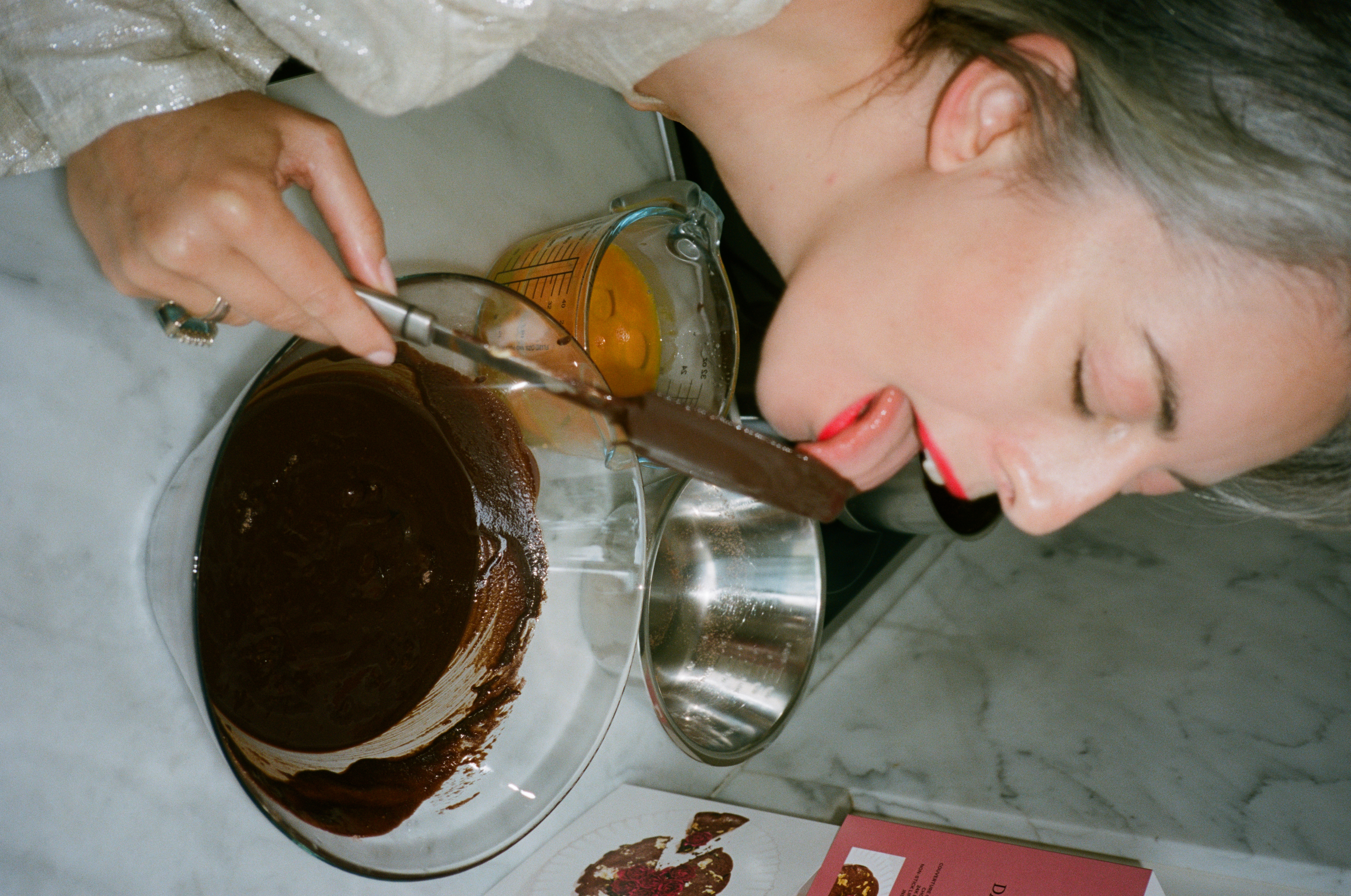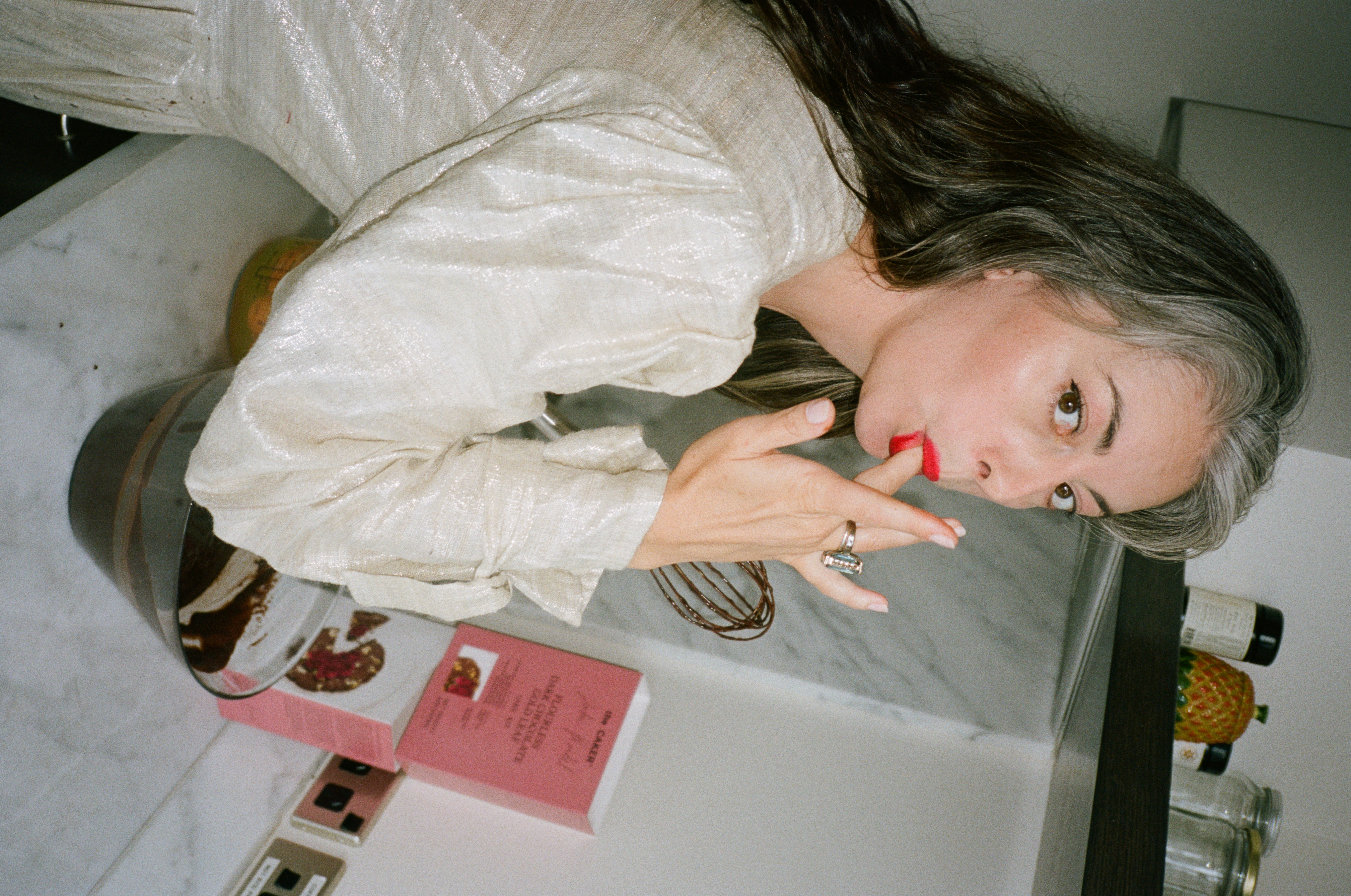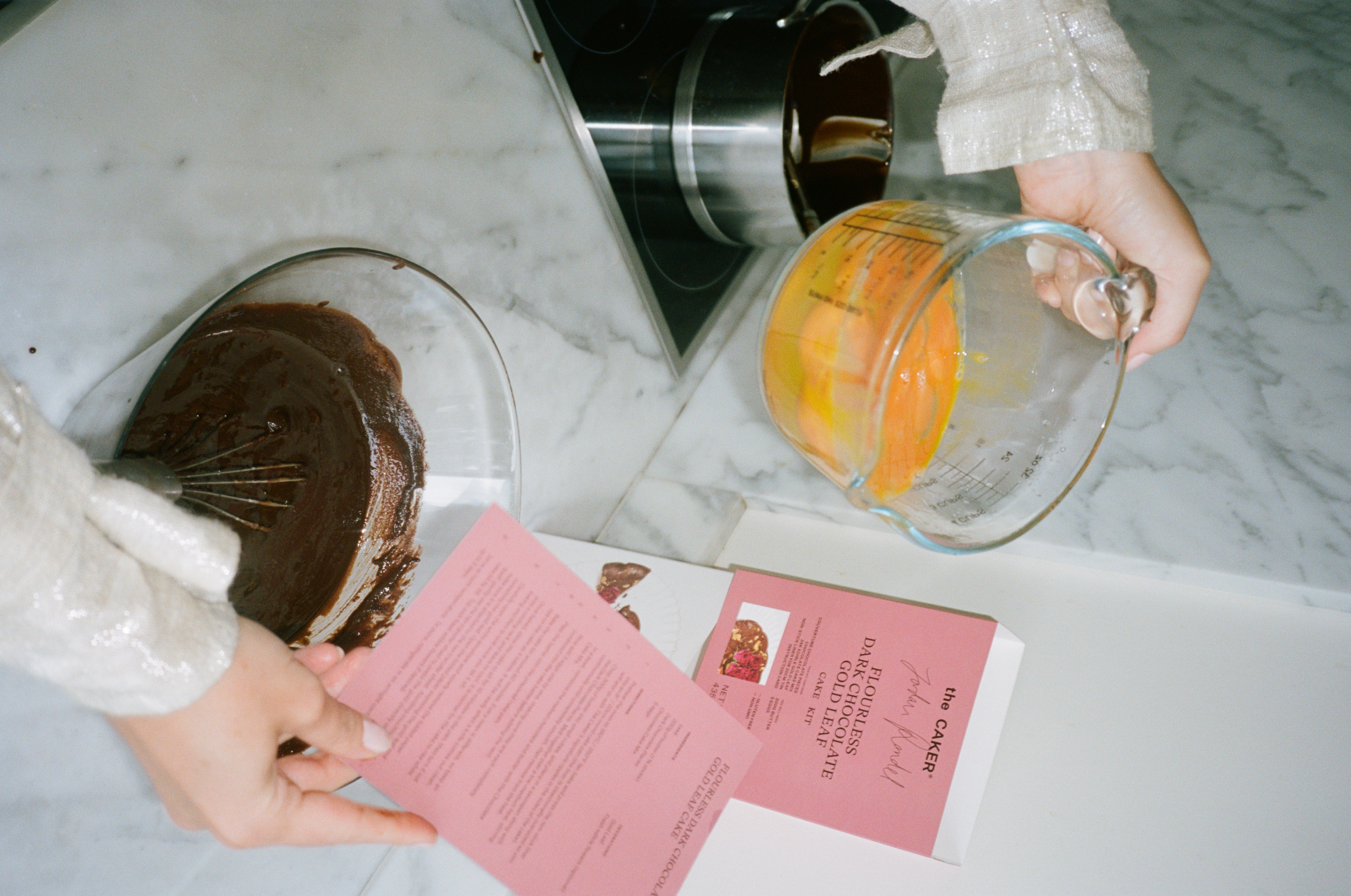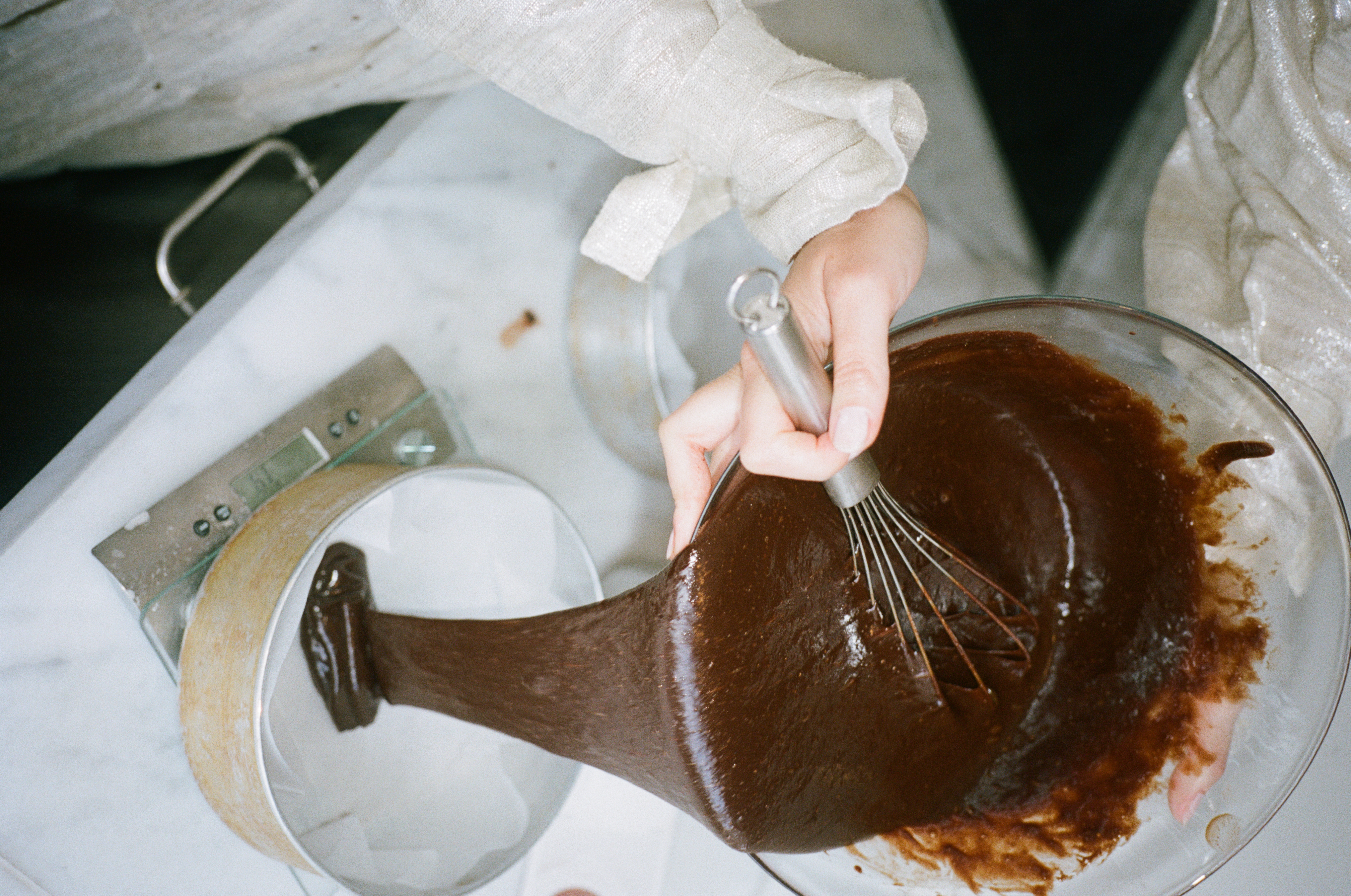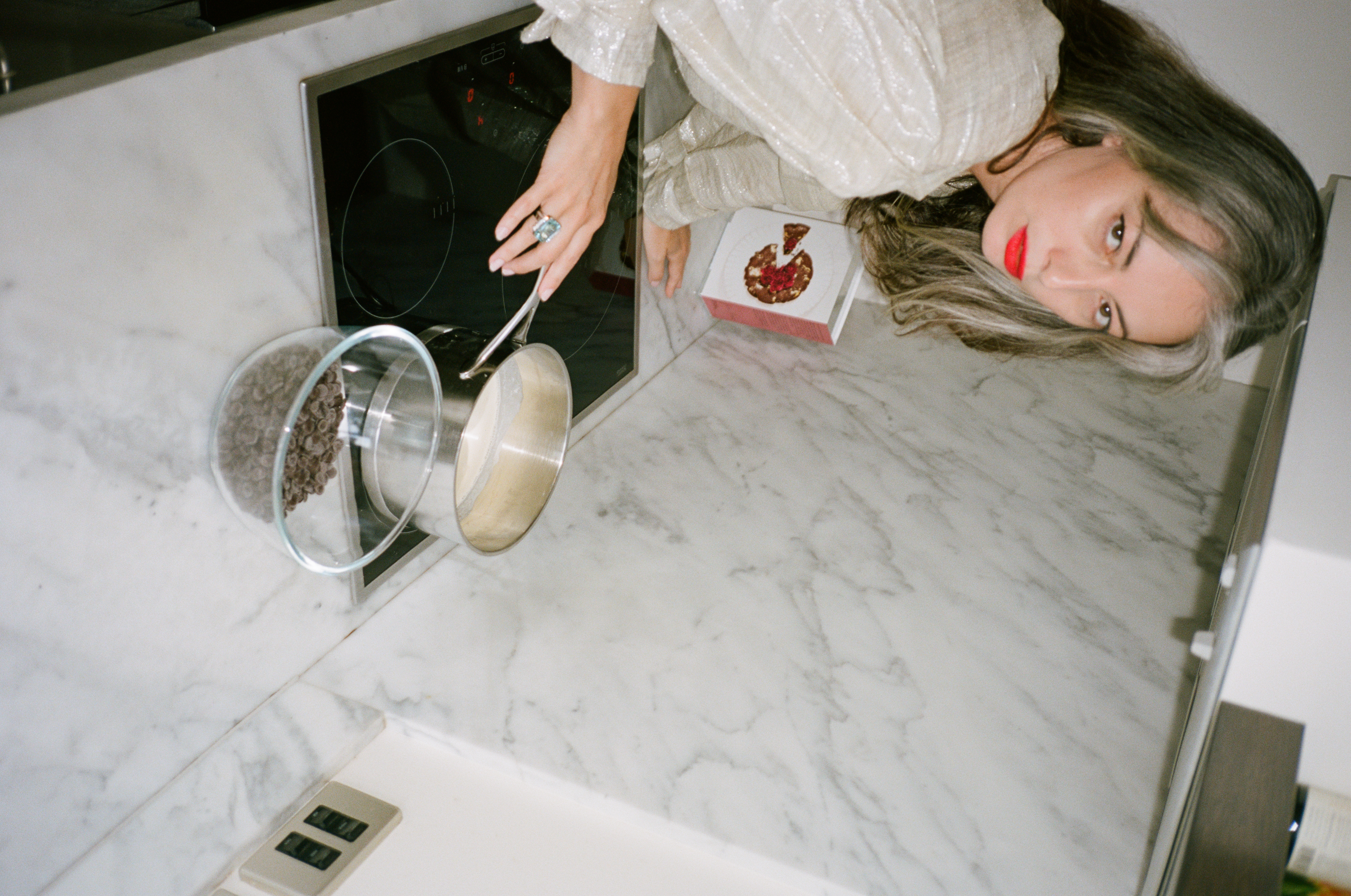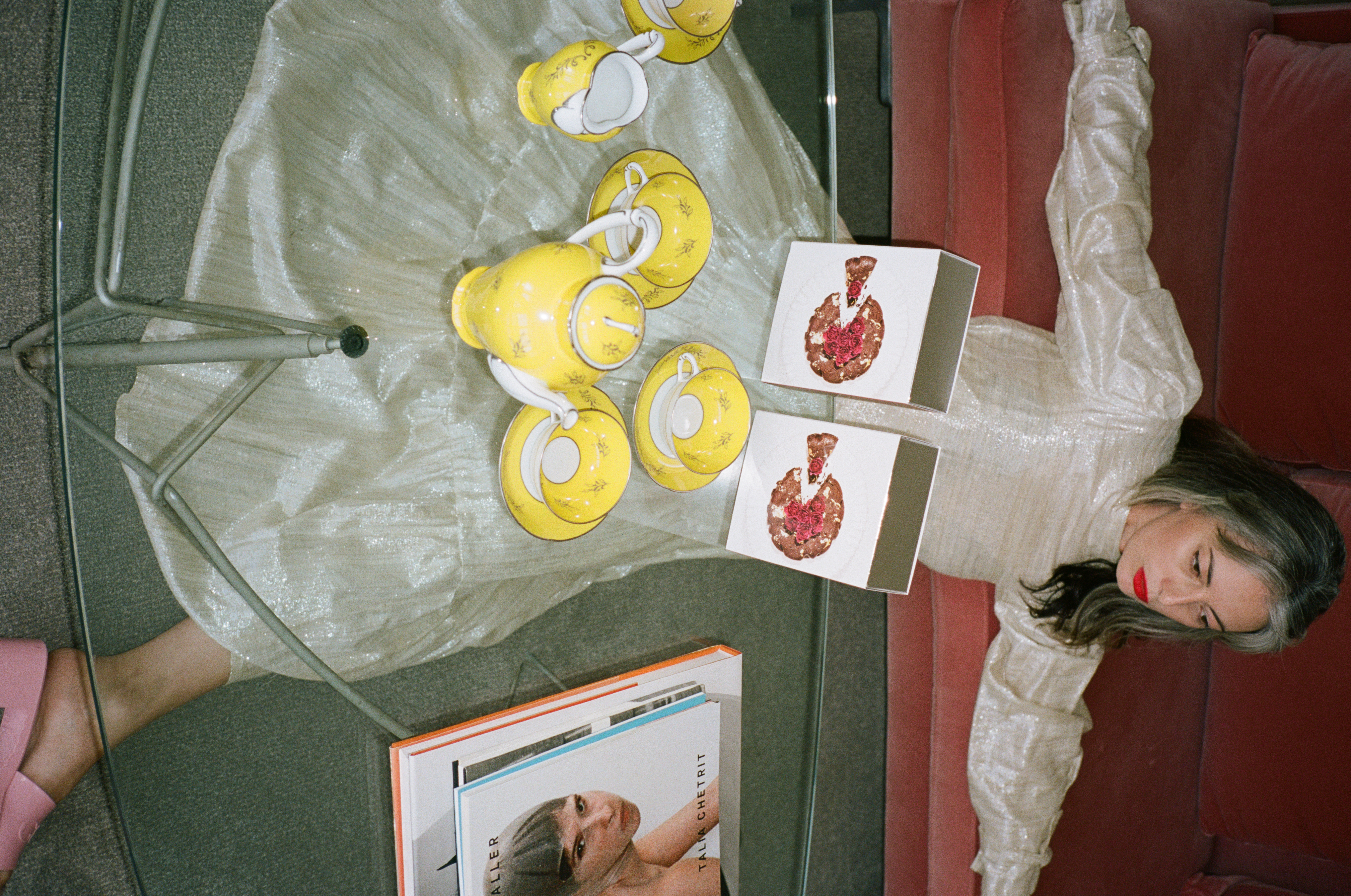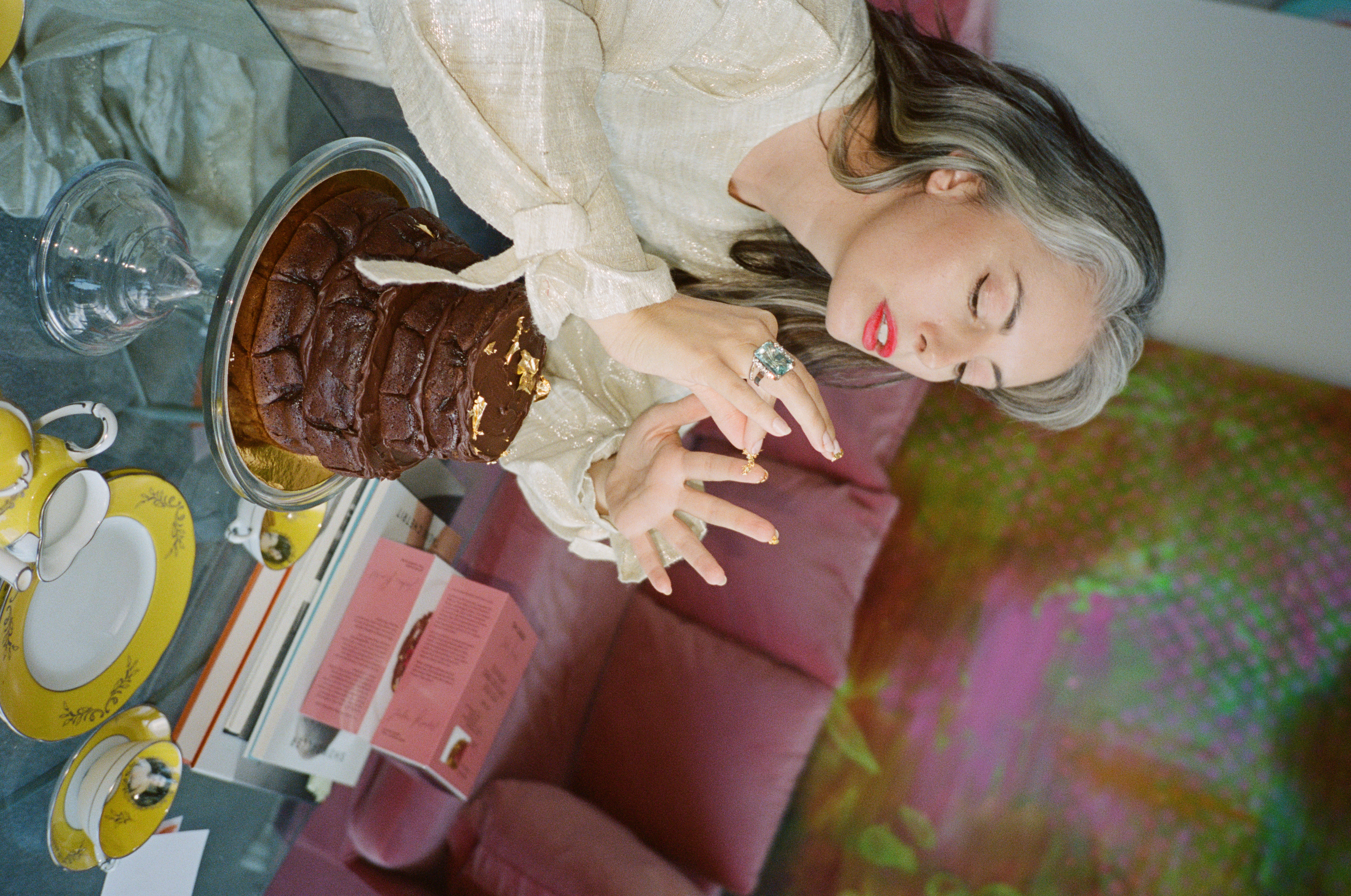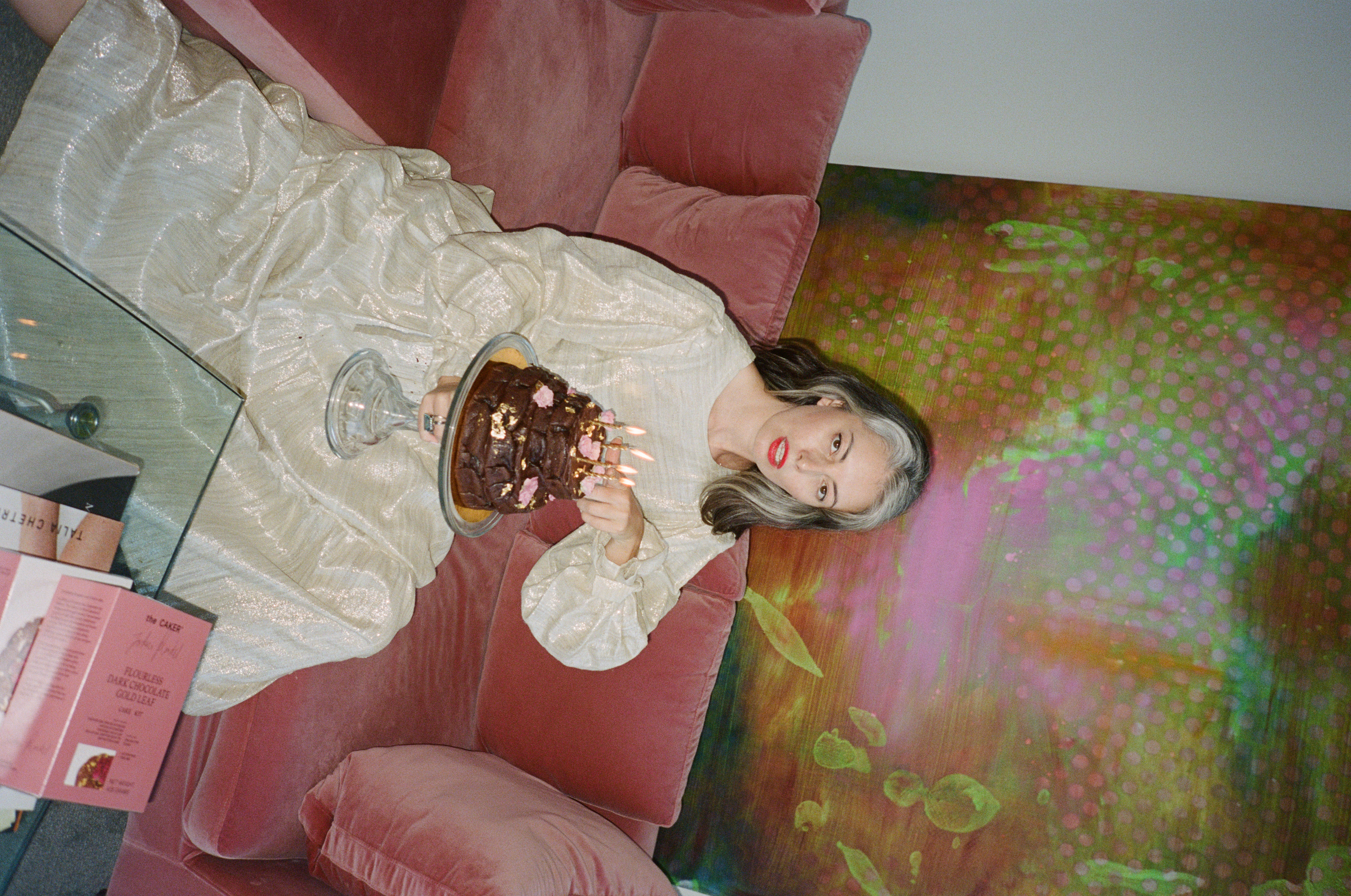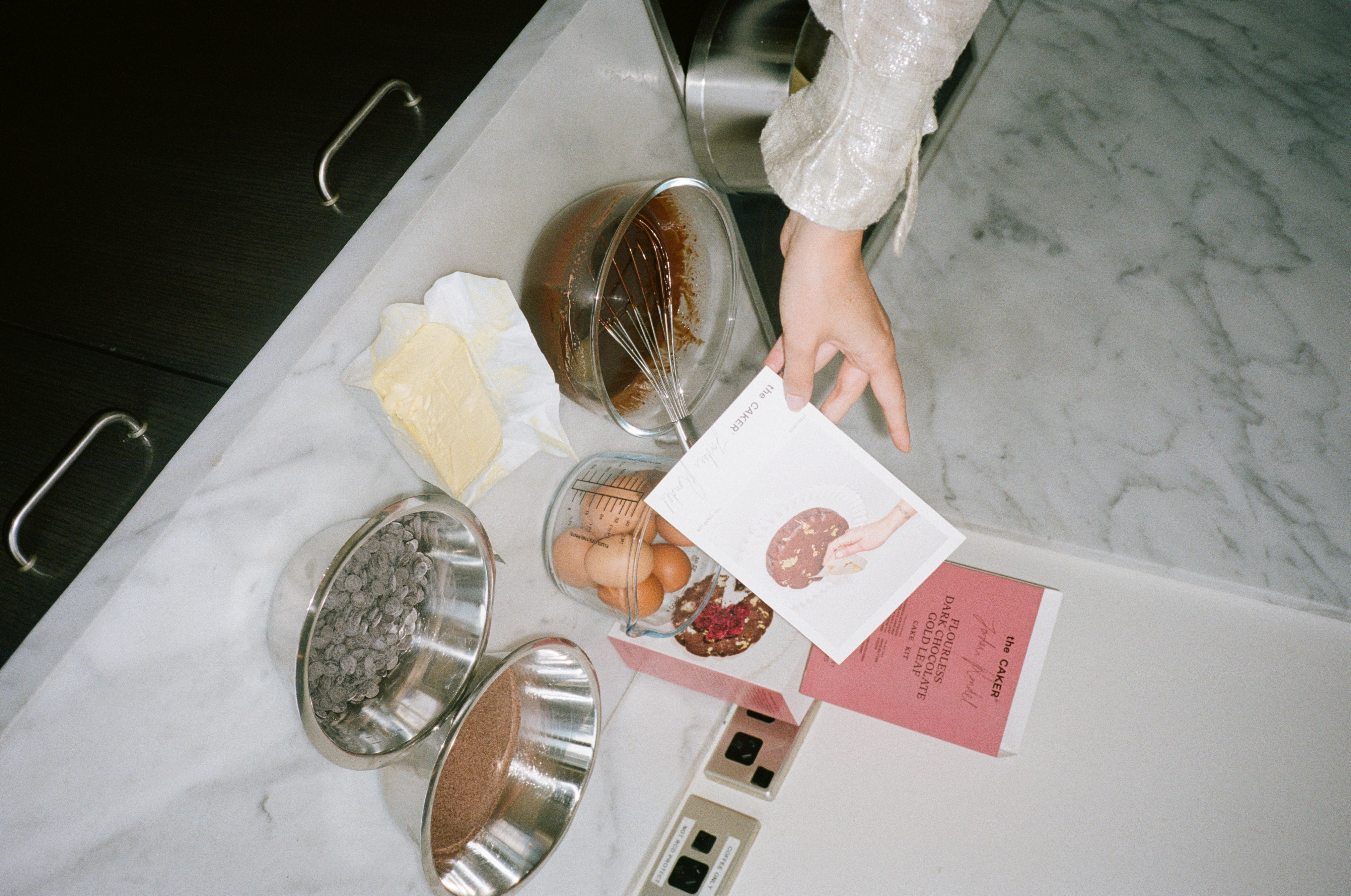 August Ward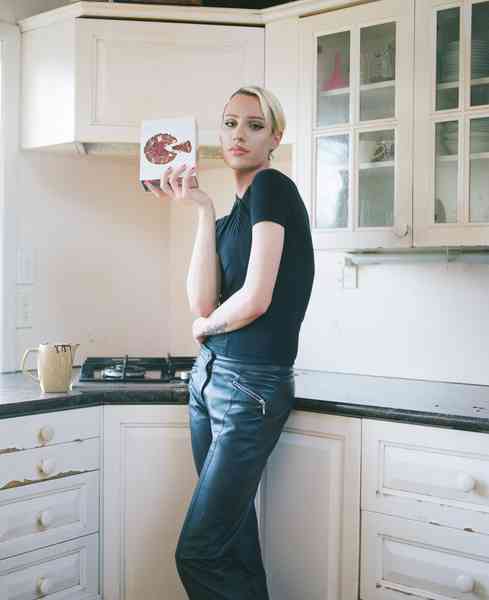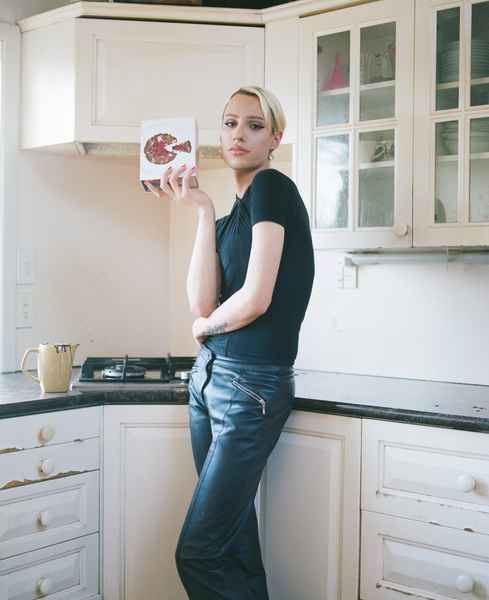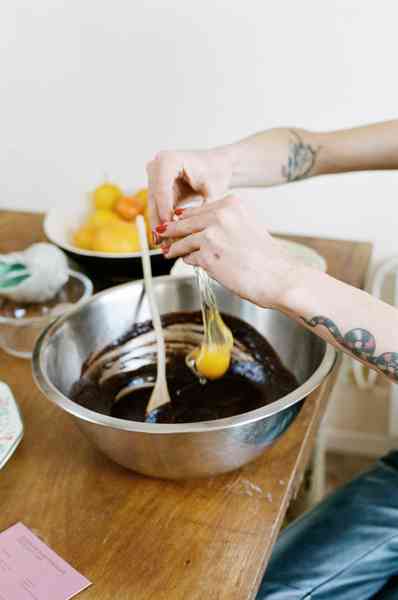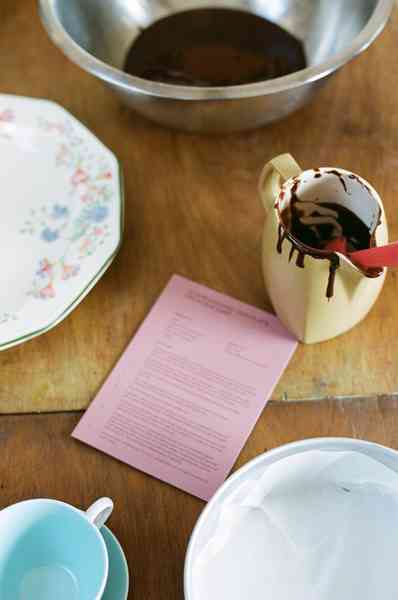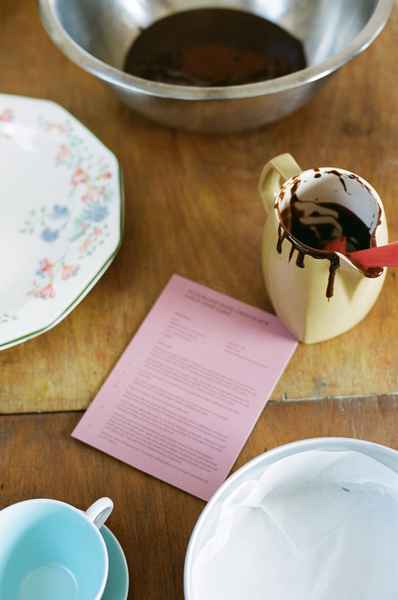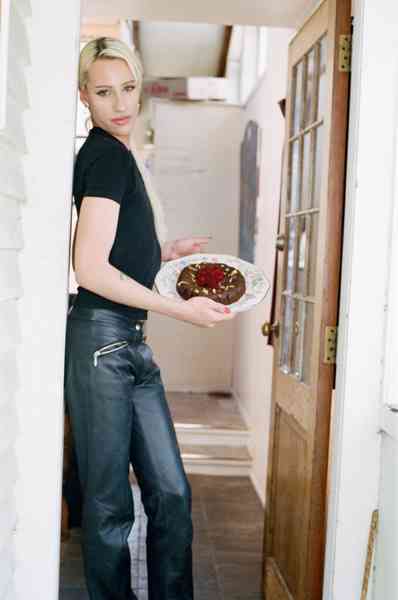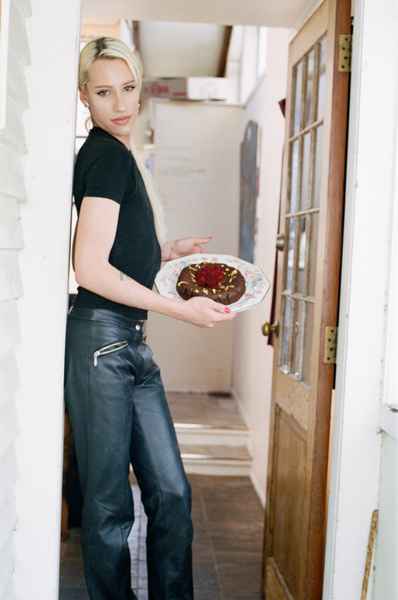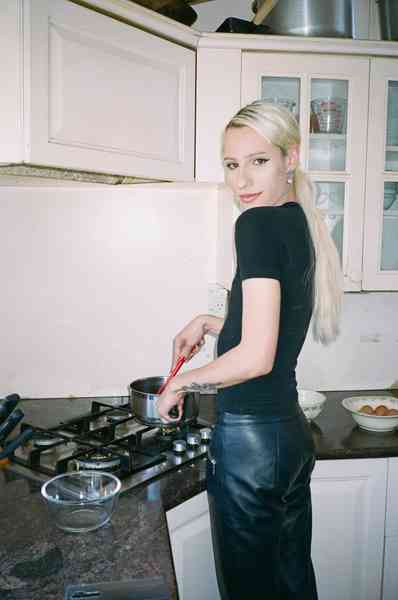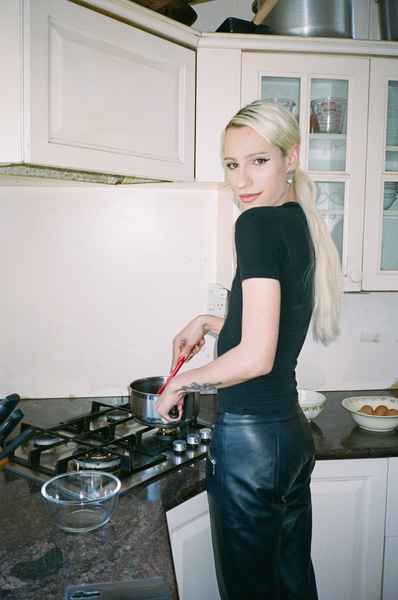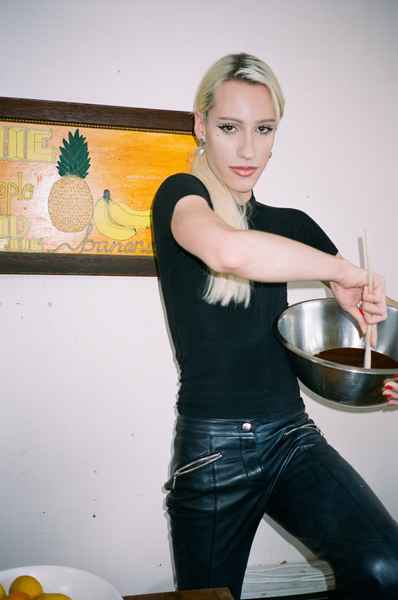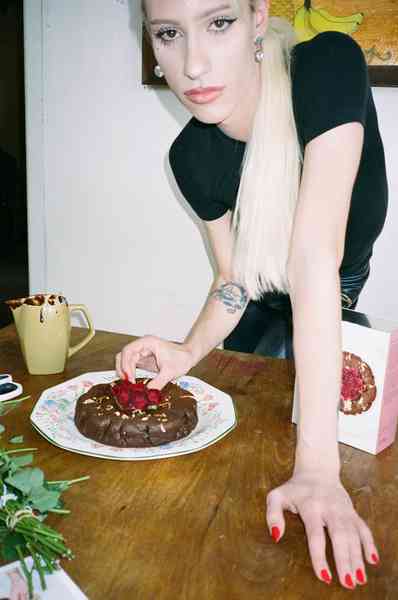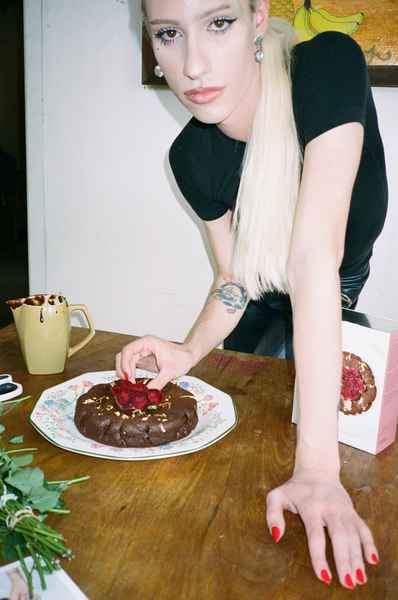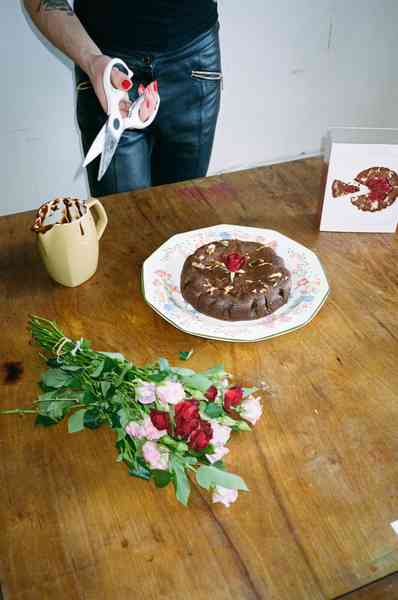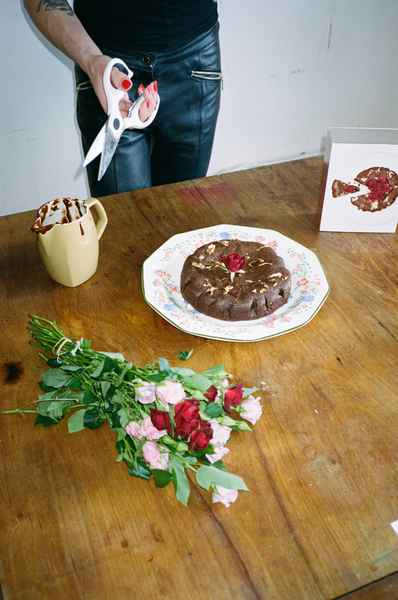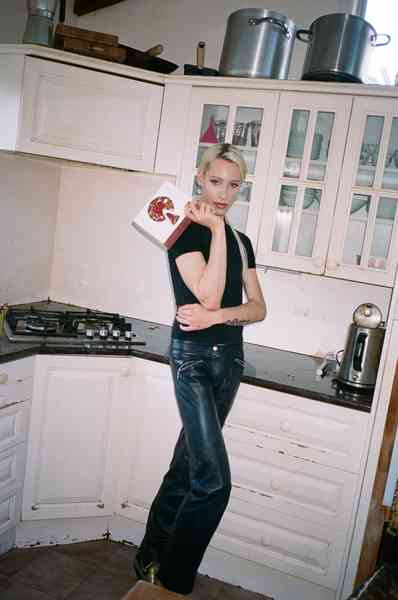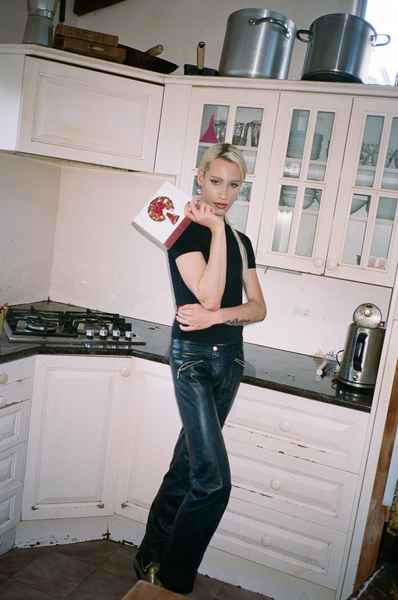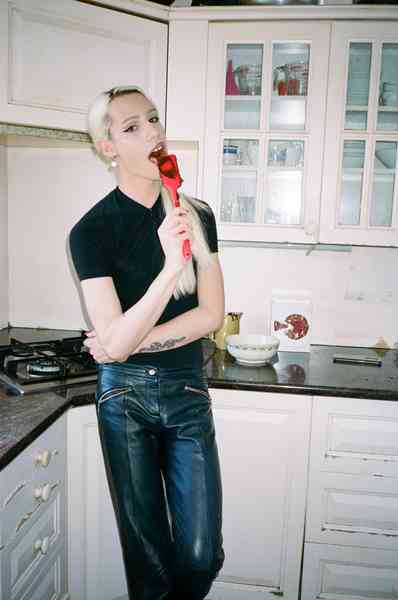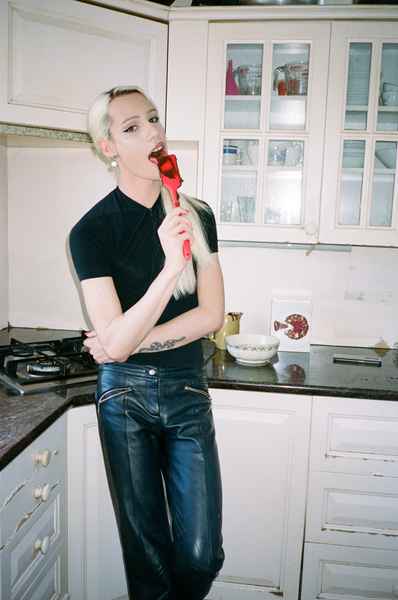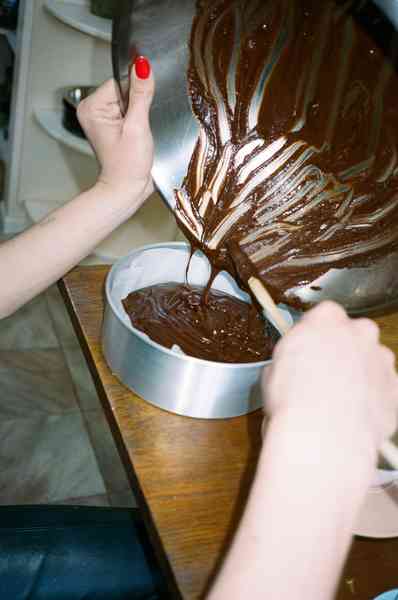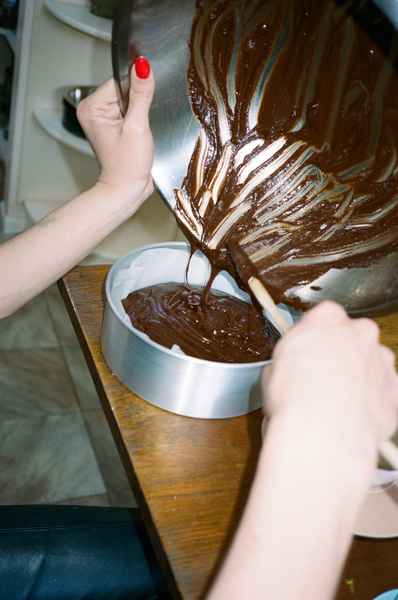 Lake Bell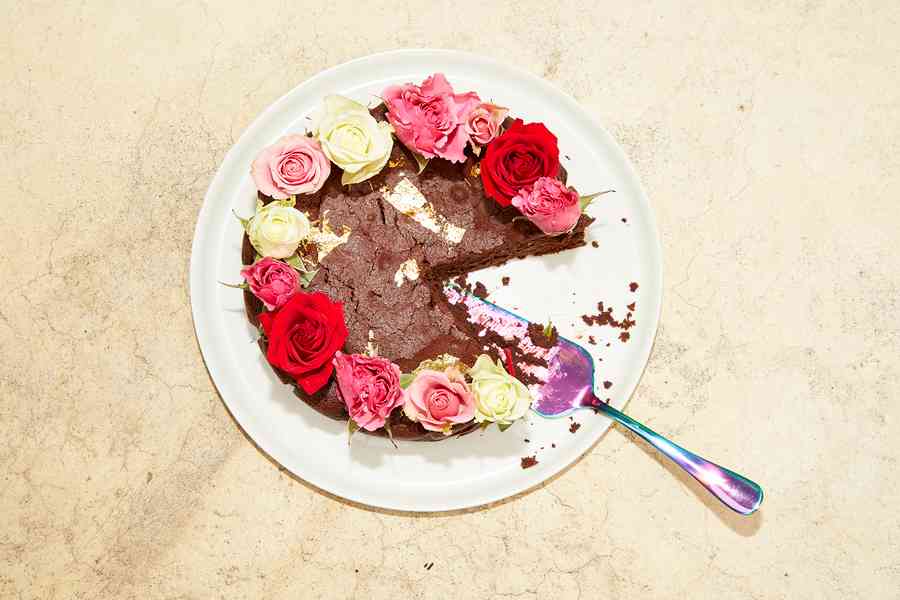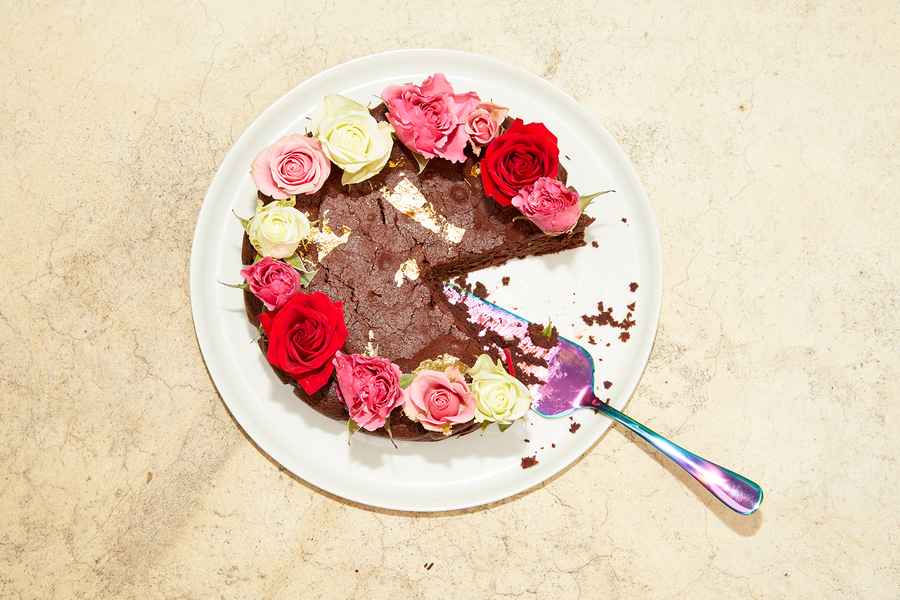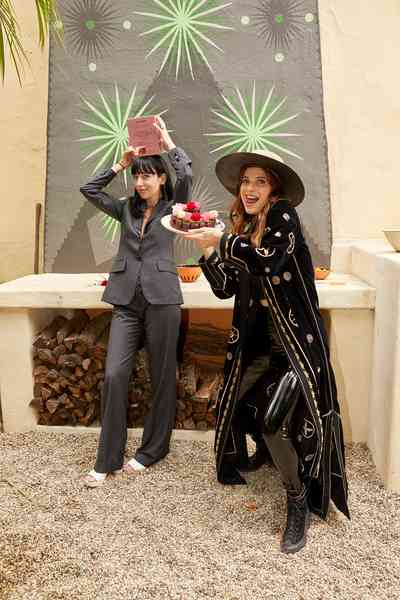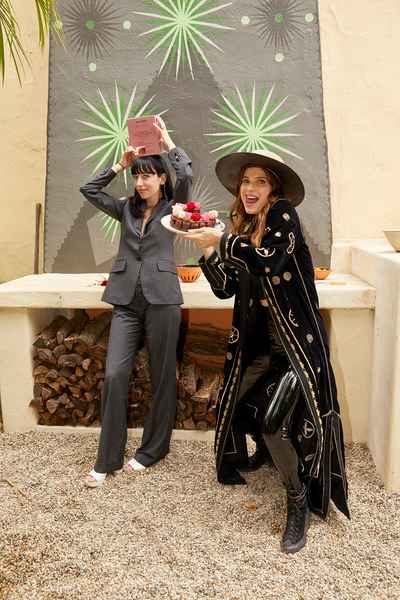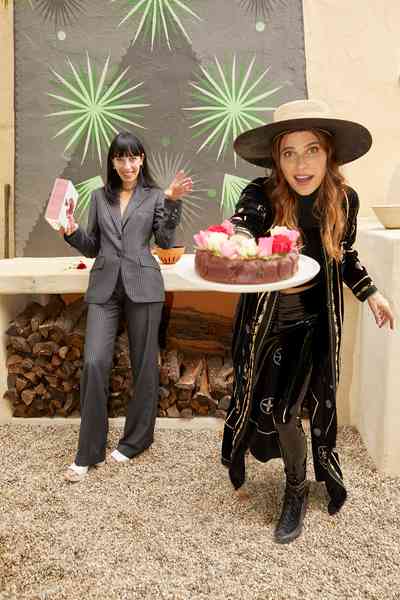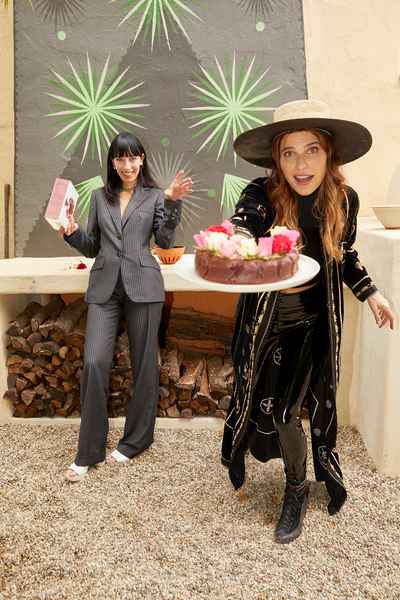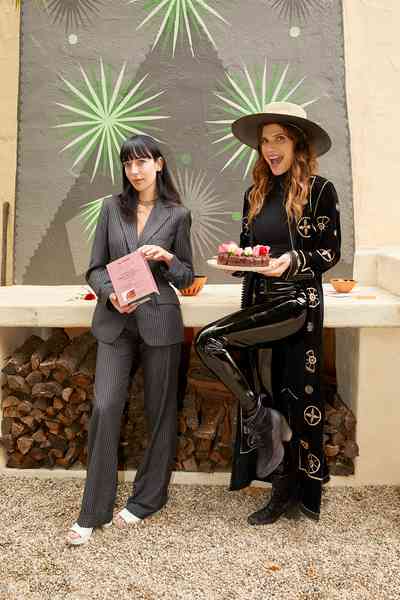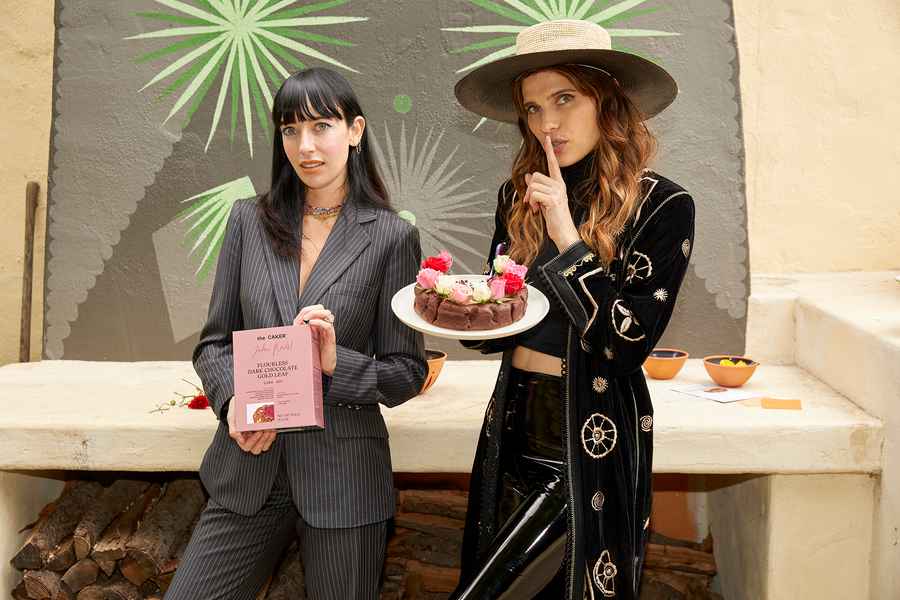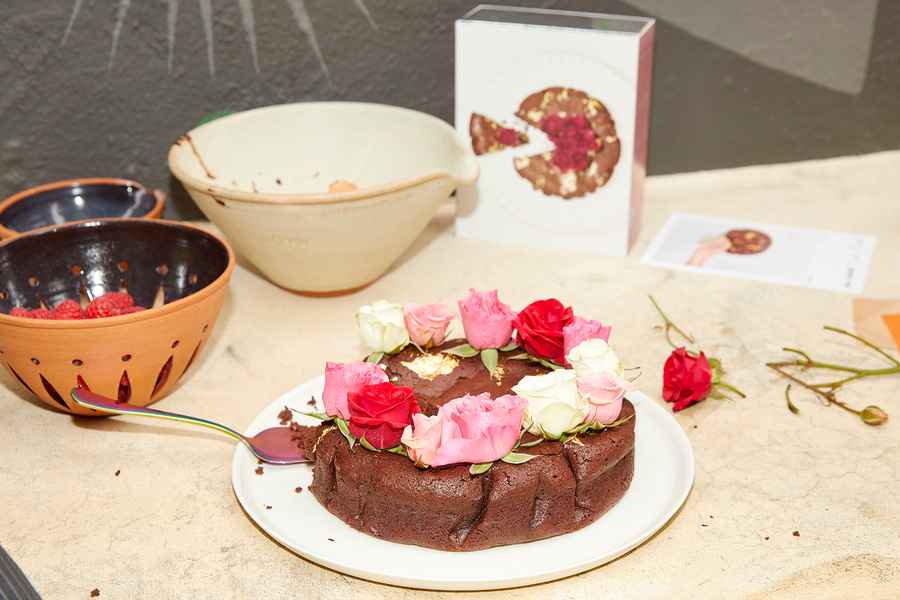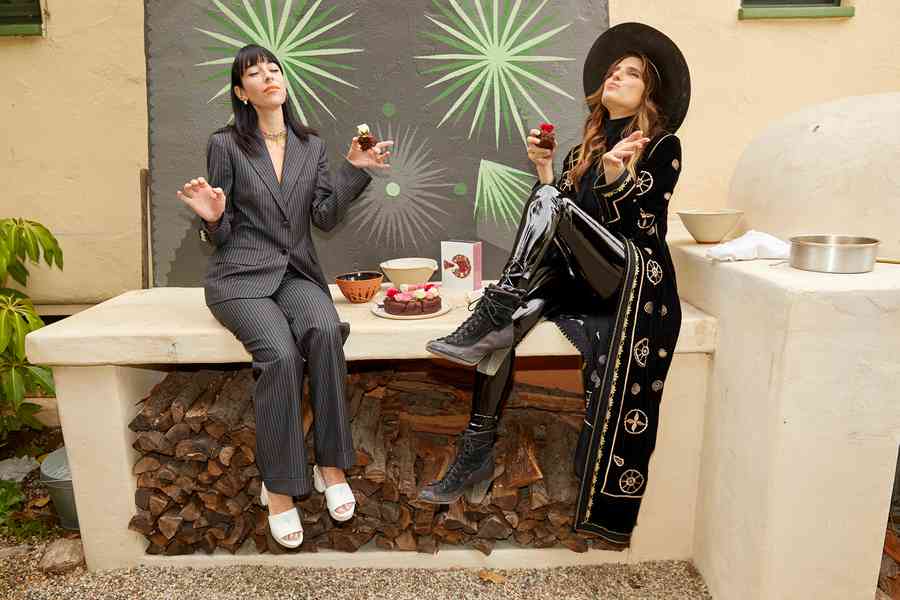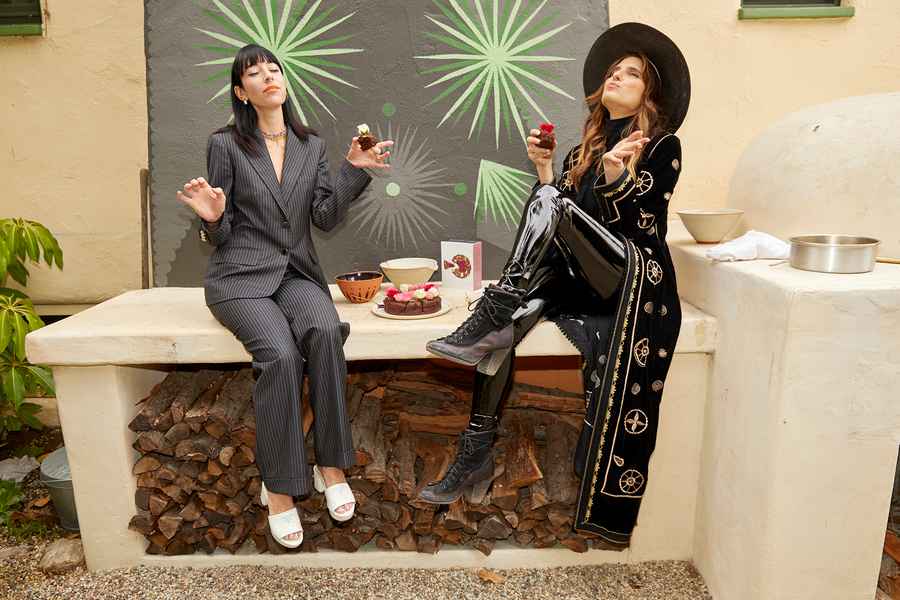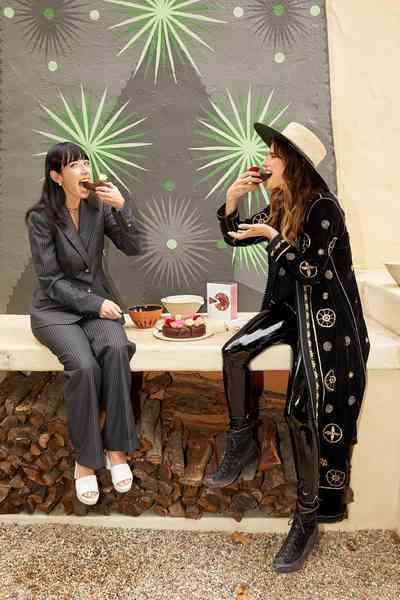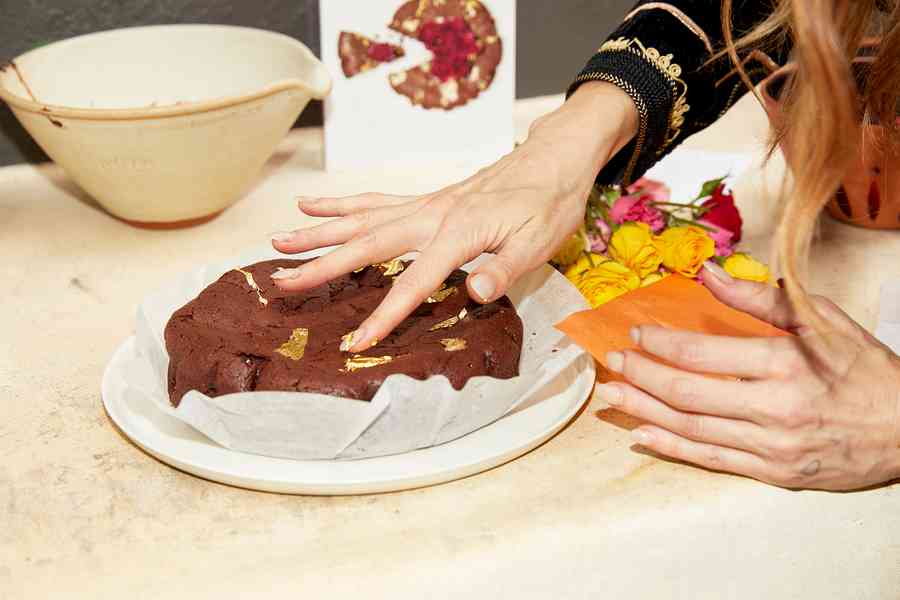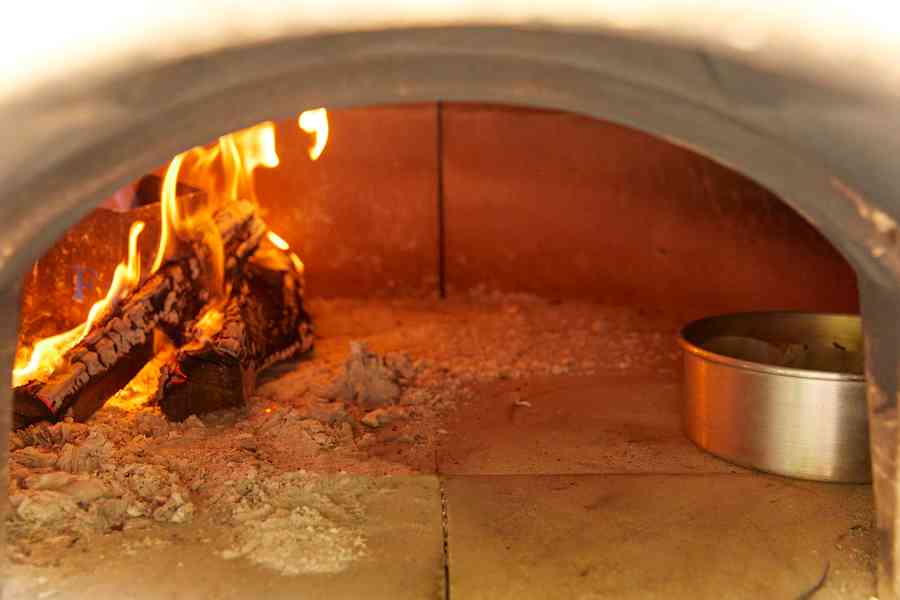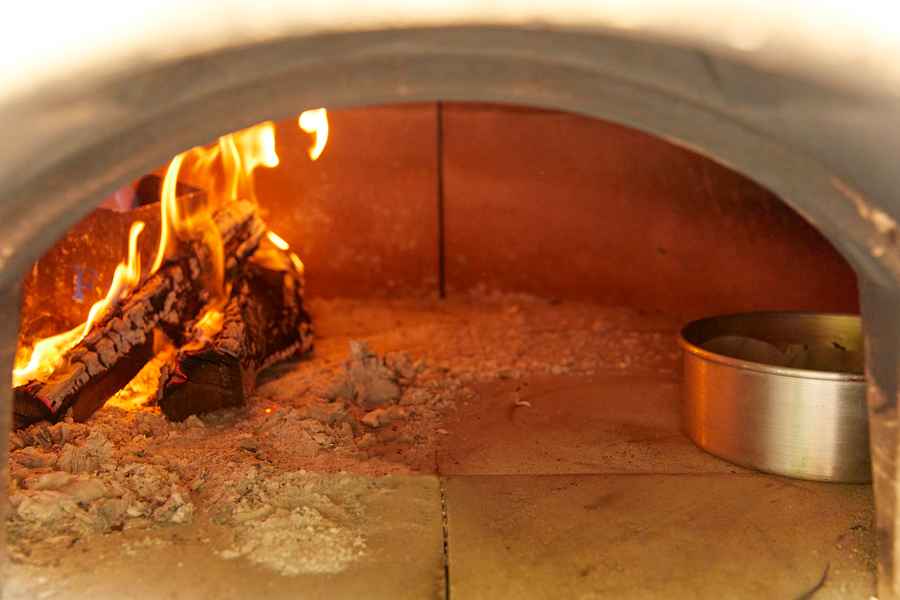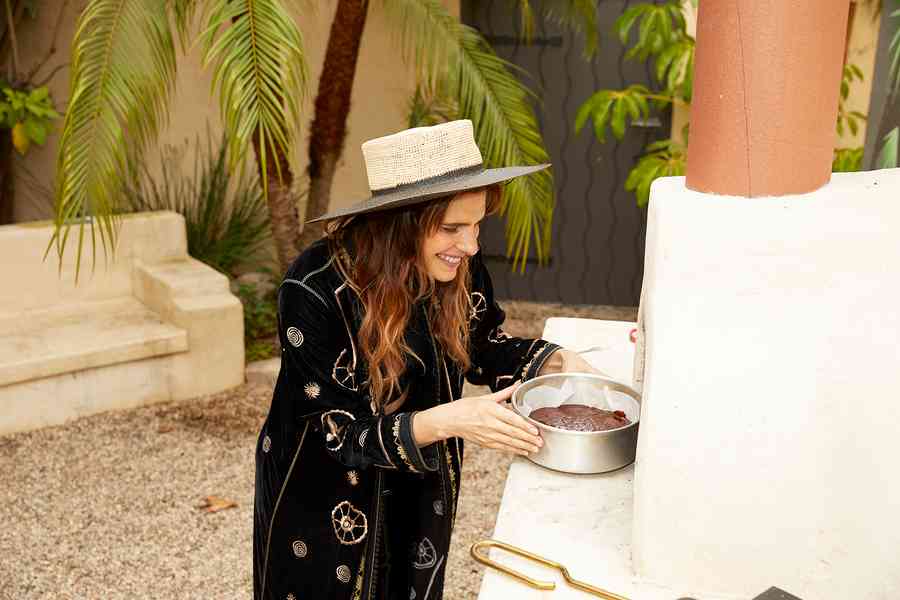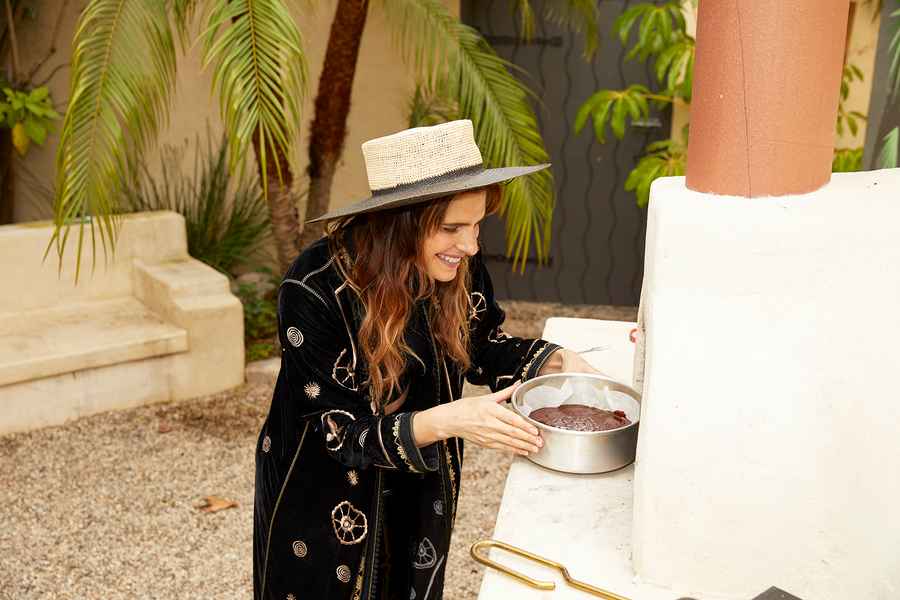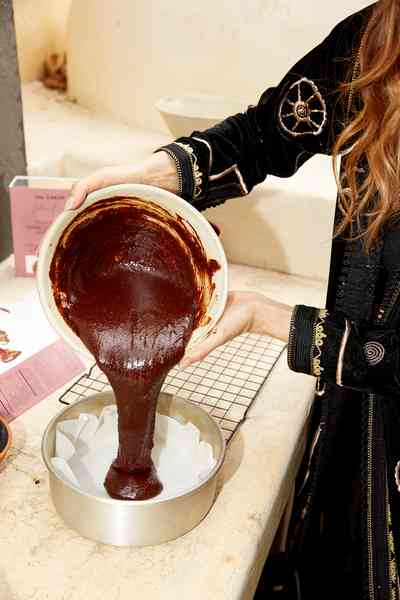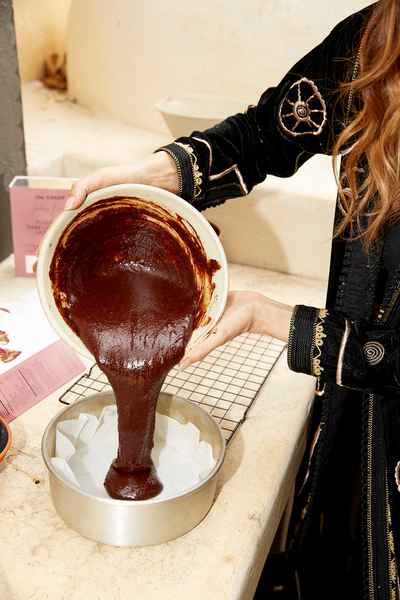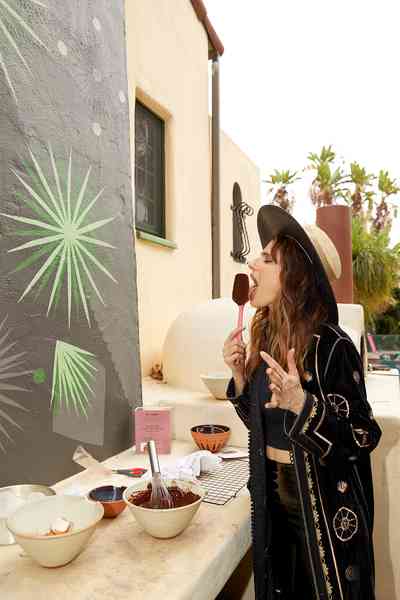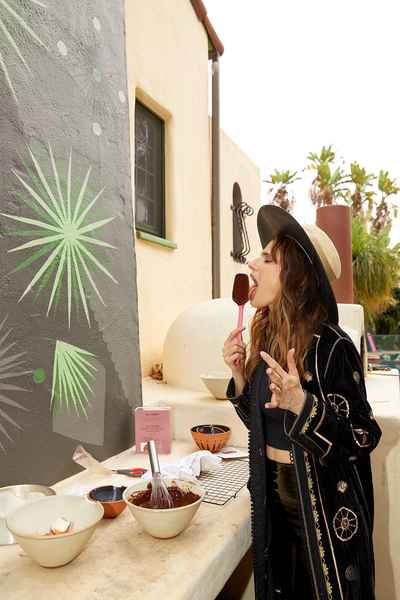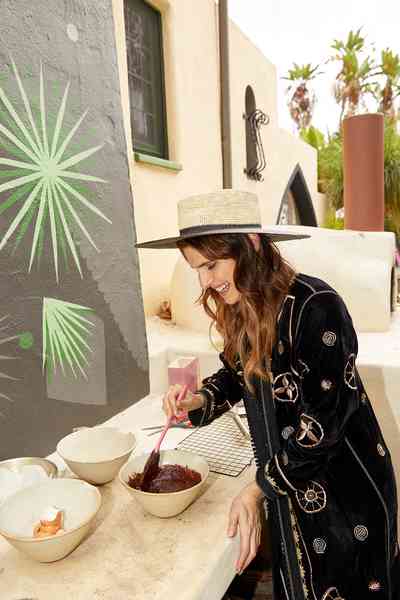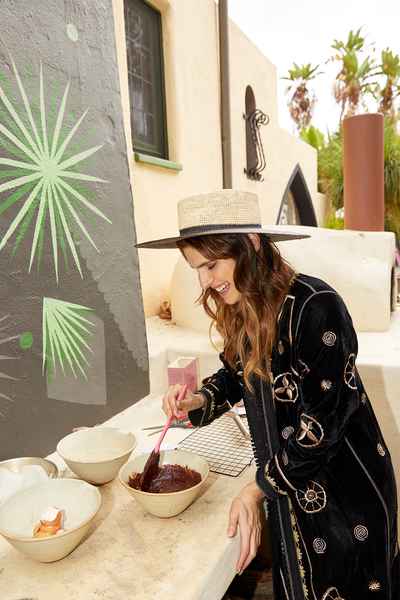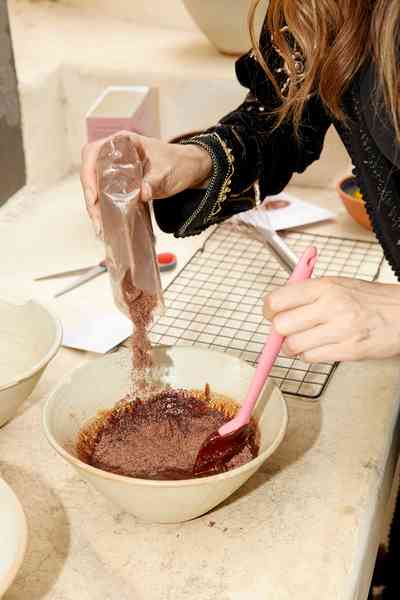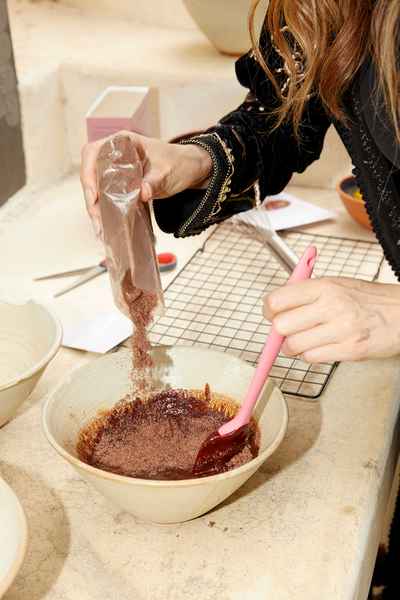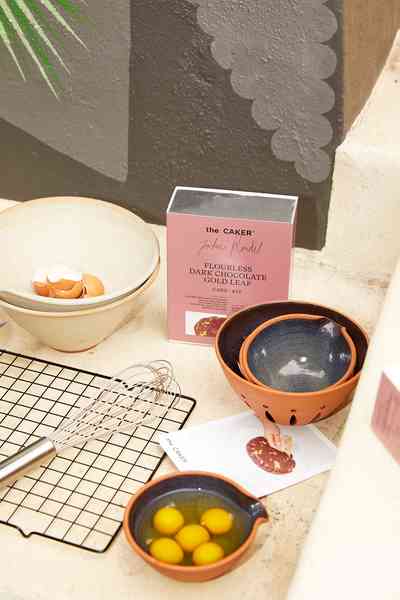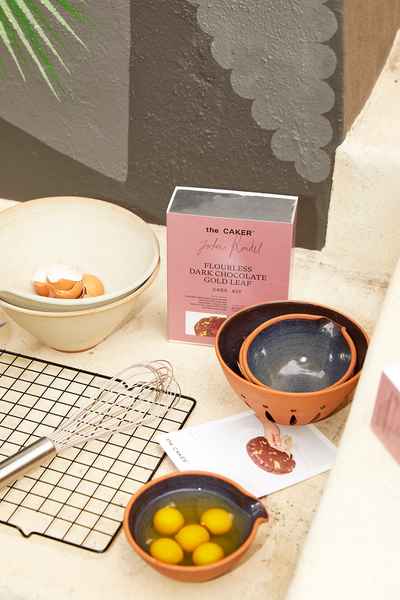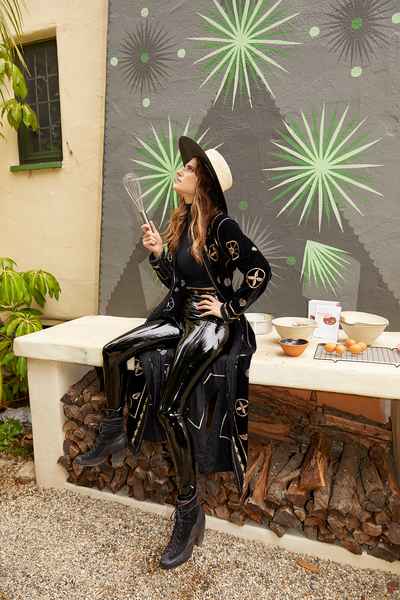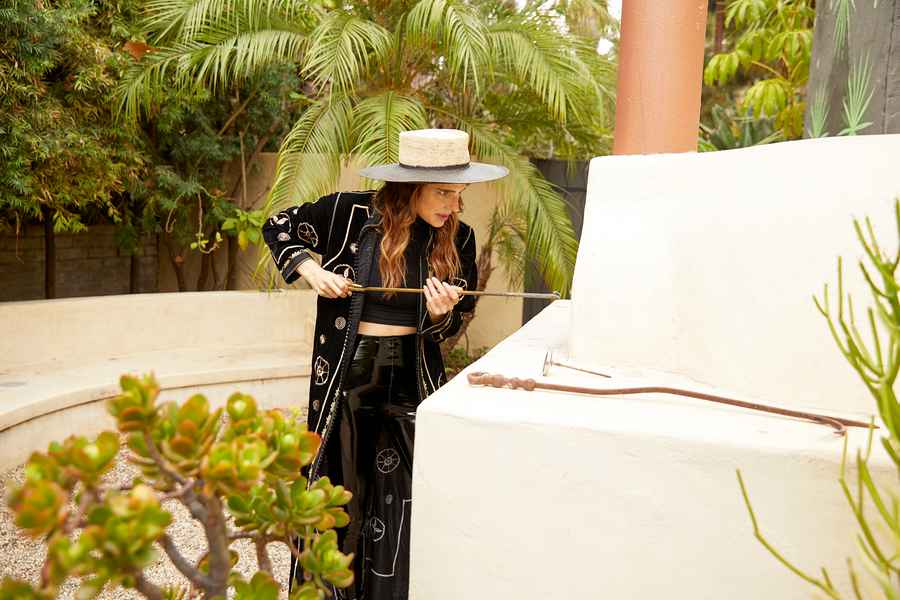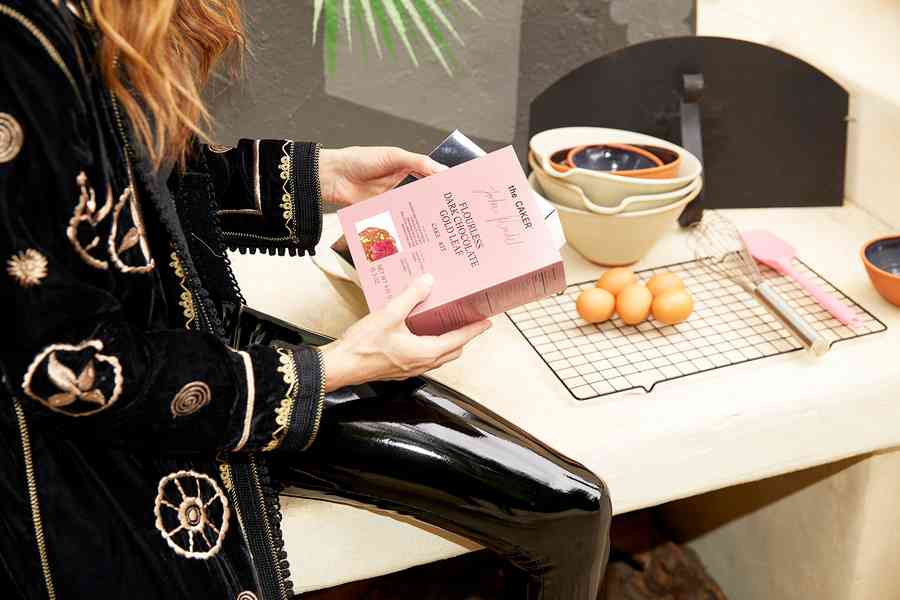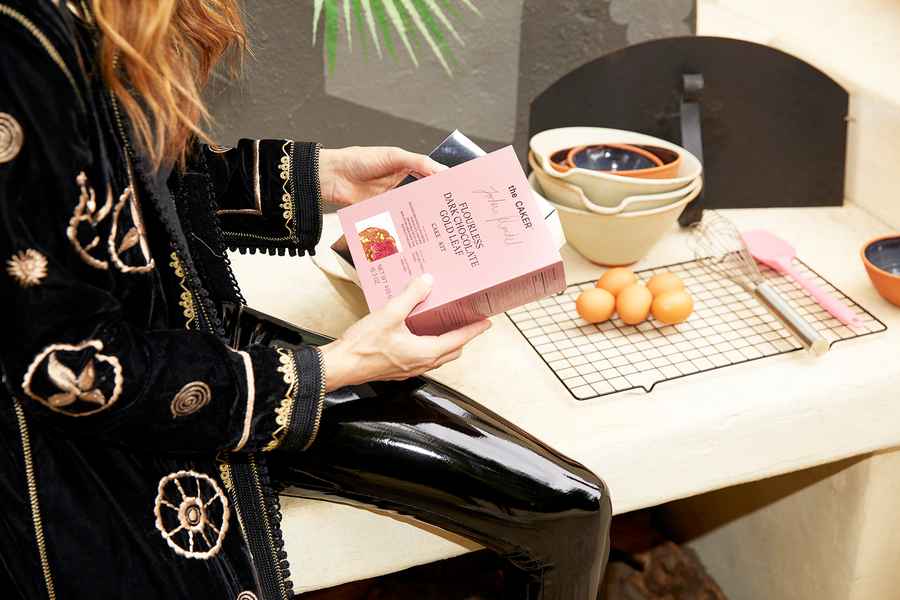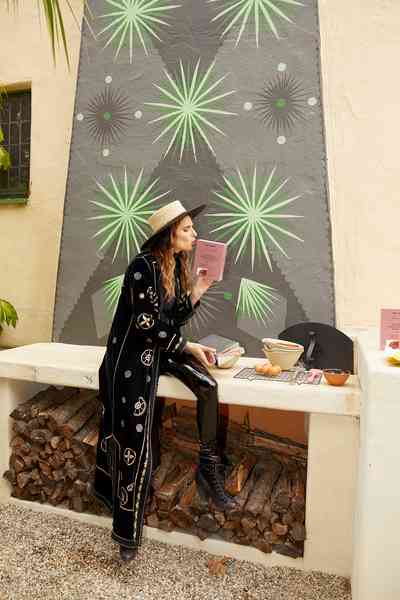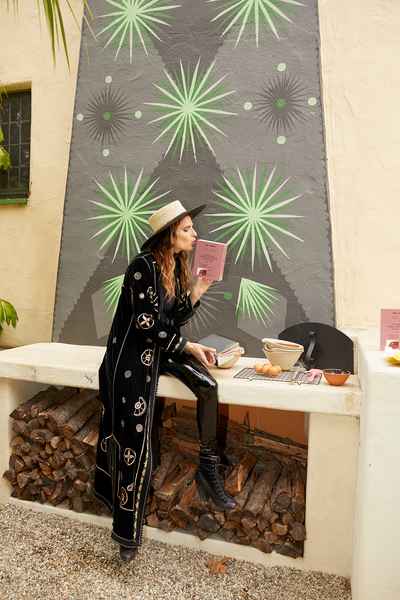 "UPPING THE GROCERY STORE CAKE MIX GAME"
"MOVE OVER, BETTY CROCKER. THERE'S A NEW CAKE MIX IN TOWN"
"LUXE, LAVISH, AND IMPECCABLY DELICIOUS"
"THESE KITS ARE DELICIOUS AND BEAUTIFUL"
"BRINGING CHIC CAKE KITS IN NEW FLAVORS TO A PANTRY NEAR YOU"
"THE FACE OF QUARANTINE BAKING"
"YOU CAN JUST SAY IT'S FROM SCRATCH BECAUSE IT LOOKS AND TASTES THAT GOOD"
"THEIR INGREDIENTS ARE TOP-NOTCH"
"NO ONE WILL EVER GUESS THAT YOUR ELEVATED CREATION CAME FROM A MIX"
"MAKE NO MISTAKE, THIS IS NO DUNCAN HINES BOXED MIX"
"REVOLUTIONIZING THE WAY WE BAKE"
"THE CAKER MAY HAVE JUST PERFECTED THE AT-HOME CAKE KIT"
Tips & Tricks
Fresh ingredients you will need
Directions

Preheat the oven to 180°C / 350°F fan bake and press the non-stick liner into an 8" / 20cm round cake pan (the liner is intentionally oversized so you will end up with The Caker's signature ripples in the sides of the cake).

Chop 200g of butter into small cubes, and place in a saucepan along with the Dark Chocolate Pieces. Melt together over a low-medium heat, stirring continuously until completely smooth, then remove from the heat.

In a bowl, combine the melted chocolate and butter with the Chocolate Cake Mix.

Now add 5 eggs one by one, making sure they are each completely combined into the cake batter before adding the next.

Pour the batter into the prepared cake pan.

Bake the cake for around 40 minutes. Every oven is different, so keep an eye on the cake as it bakes, it will be ready when a knife comes out clean.

Once baked, allow the cake to sit for 10 minutes in the pan, then turn it out onto a cooling rack and leave to cool. It is normal for the cake to rise while baking and then to sink once you let it sit.

Carefully open the white envelope and slowly remove the folded paper containing the gold leaf. Open the folded paper exposing the gold leaf and make sure it is attached to the tan transfer sheet. Avoiding touching the leaf itself, gently use the tan transfer sheet to press the gold directly onto the cake bit by bit. Top with fresh edible flowers if desired.

Serve at room temperature. To store, refrigerate in an airtight container for up to 3 days.
TOP TIPS TO REMEMBER

This cake is super easy to make, the main things to remember when making it are:

preheat your oven!
avoid bringing your chocolate and butter mixture to too high of a temperature, if it feels super hot after you'd added the cake mix then wait a minute before adding the eggs
WHAT IS THE BEST SIZE PAN TO USE?

Using an 8" pan is really important, otherwise your cake might be too tall and be difficult to cook through, or too flat and resemble a pancake. I've sourced a cake pan, which is the perfect dimensions and thickness to ensure your cake bakes perfectly so be sure to add it to your cart before you check out.
SHOULD I USE SALTED OR UNSALTED BUTTER?

We would recommend using salted butter, as salt goes great with chocolate. In saying this, unsalted butter will work fine if that is all you have at home.
A FUN ICING ALTERATION

I'm not fibbing when I say that this cake needs no icing because it's so rich and decadent as is. But, sometimes we want to be lavish and extra don't we... so here's how to make velvety dark chocolate ganache:

Ingredients:

1/2 cup heavy cream
2/3 cup (4oz) good quality dark chocolate, chopped (70-72% cocoa solids)

Method: Heat the cream in a saucepan until small bubbles start to appear on the surface. It's very important to not overheat the cream. Take off the heat, pour over the chocolate and mix together Let it sit at room temperature for 30 minutes or so, until it has thickened. If you're in a hurry, you can place the ganache in the fridge to firm up, but you may risk it splitting if you do so. If your ganache looks split, you can whisk through a dash of cold cream to fix it. Spread the ganache over your cooled cake and then refrigerate until it is completely firm. Now you can apply your gold leaf directly on top!
WHAT IS THE BEST WAY TO MELT THE CHOCOLATE AND BUTTER?

In the instructions I say to use a saucepan… you could also use a bain-marie if you want, that really is the professional way to do it! But placing the cubed butter and chocolate in a microwave totally works too if you cbf washing a saucepan - please keep a very close eye on it if you do this (stop and mix frequently) so the chocolate doesn't burn!
HOW DO I APPLY THE GOLD LEAF?

Ok this is important and I'll be honest the instructions included in the kit don't really make sense (oops) so please watch the video below for best results!
CAN I ADD BERRIES?

I love adding a handful of fresh or frozen blueberries and raspberries into the batter before baking (you'll need to bake for an extra 5-10 minutes if doing this). This is what's happening at the end of the video above!
CAN I ADD NUTS?

Instead of fruit, sprinkling a handful of roughly chopped hazelnuts, pecans or walnuts onto the batter before baking is also extra delish. They tend to sit on top of the cake as it bakes and get all roasty toasty - it's perfect.
IS THERE ANYTHING ELSE THAT I COULD ADD?

A dash of liquid smoke, a shot of espresso or a teaspoon of dried chili flakes also work incredibly well in this cake…trust me.
WHAT SHOULD MY BATTER LOOK LIKE?

Your batter should be thick as opposed to runny.
WHAT ADJUSTMENTS DO I NEED TO MAKE IF BAKING AT HIGH ALTITUDE?

Because the rate of evaporation is faster at high altitude, cakes often require more liquid and longer bake times so you should favor an overpour instead of an underpour of all liquid ingredients and don't be alarmed if your cake takes longer than the prescribed bake time. Also, the lighter air at high altitude allows cake batter to expand more and faster, often making it necessary to increase the oven temperature by 25° and to use a larger baking pan if you have one.
HOW DO I KNOW WHEN IT'S BAKED?

Your cake is ready when a sharp knife or skewer inserted into the center comes out clean. The reason we recommend checking cakes regularly after the halfway point is that you want to catch the cake at the moment it is baked to perfection, especially considering a cake will continue to cook for a few minutes after it has been removed from the oven. Your cake should rise slightly and have a flat, matte surface.
WHAT DO I DO IF MY CAKE HAS AIR BUBBLES?

These are common in this cake, so if you want a super flat top and don't mind an air bubble or two underneath, then cool this cake upside down.
WHAT TEXTURE SHOULD MY BAKED CAKE BE?

Your cake should be tender, dense and bordering on brownie-like. My cakes all have a sumptuous, close-crumb texture due to the high amount of ground almonds in the recipe!
CAN I MAKE CUPCAKES?

You can also make about 8 minicakes or about 30 babycakes with this kit. If doing this, reduce the bake time to 20-25 minutes depending on size.

Prepare your cake batter according to the recipe card provided.

Line a mini or babycake tray with enough cupcake papers for either size (babycakes are around 3.5cm diameter on their base, minicakes are around 6cm in diameter).

Fill each cupcake paper with your cake batter using a teaspoon. For babycakes make sure each paper is filled about 1-2mm below the top line, for minicakes, fill the papers about ⅔ full. Note: this is a rich, fudgy and dense cake - very much like a brownie, so your small cake's won't be extra tall, but they will be extra delicious.

Bake for around 20-30 minutes, or until a skewer comes out clean. Every oven is different, so you may need to bake your babycakes for a shorter or longer time - keep an eye on them as they bake!

Allow your cupcakes to cool for 10 minutes in their tray, then take each out to cool on a cooling rack.

I like to top my Flourless Dark Chocolate cupcakes with ganache, which is super-easy to make - all you need is 150g cream and 150g 70% dark chocolate.

Chop up your dark chocolate and place in a large heatproof bowl (big enough that you can pour your cream into it).

In a small saucepan heat your cream over medium heat until bubbles start to form, pour your hot cream over your chopped chocolate.

Let sit for a few minutes and then whisk together. Cover with a tea towel and leave, unagitated, until room temperature. Your ganache should be thick and spreadable.

Check that your cupcakes are completely cool, then, using a teaspoon, spread a small amount of ganache over each cake, enough to cover the top.

Once the ganache has set, apply a small amount of gold leaf to each cupcake per the instructions on the recipe card. Add fresh flowers for an extra Caker touch if desired
HOW DO I MAKE A TIERED CAKE?

To make your mini 3-tiered cake you will be using two Caker cake kits and simply doubling the wet ingredients instructed. 200g of butter per the instructions becomes 400g of butter, 5 eggs becomes 10 eggs and so on.

SOME HANDY TIPS

You will need a big bowl for all the batter as well as 1x 8", 1x 6" and 1x 4" cake tins.

Don't forget to preheat the oven (180C/350F), this is such an important step.

For the largest pan, you need to use one of the parchment paper circles from the kits, the other two are provided with the pans (if you haven't purchased my Mini Tiered Cake Bundle you will need to cut your own - trimming one from your second kit is nice and easy).

Prepare your batters in a single bowl according to the recipe card, remembering to use double the wet ingredients stated.

Once the cake batter is ready, the most important thing to get right is the amount of batter per pan such that all the cakes will come out with proportional heights. You want about 1" (2.5cm) of batter in the 2 larger pans and ½" (just over 1cm) in the smallest pan (add your fruit last if your kit requires it). If you add too much batter, just take some out with a spoon.

When the cakes go into the oven, set a timer for 20 minutes because that's around the time that the 4" cake will be done. At 30 minutes the 6" cake should be done. At 45-50 minutes the 8" cake should be done.

If you want to make a buttercream, take both glaze sachets and use an electric mixer to combine them with 300g butter (regular or vegan) until super light, fluffy and smooth. If you're making a Flourless Dark Chocolate tiered cake, my ganache recipe can be found here.

When assembling the cake, apply about half of the glaze/buttercream/ganache onto the centre of the largest cake and work your way slowly to the edges. I like to spin the cake at the same time as I spread the glaze/buttercream, but just do whatever feels comfortable. Make sure the middle layer is nice and centred before applying the glaze/buttercream - you'll want to use just over half of what's left for this layer, and the rest on the third layer.

Apply your Gold Leaf and add fresh flowers for an extra Caker touch if desired.